How to Backup & Restore a Desktop
by Lynn Dean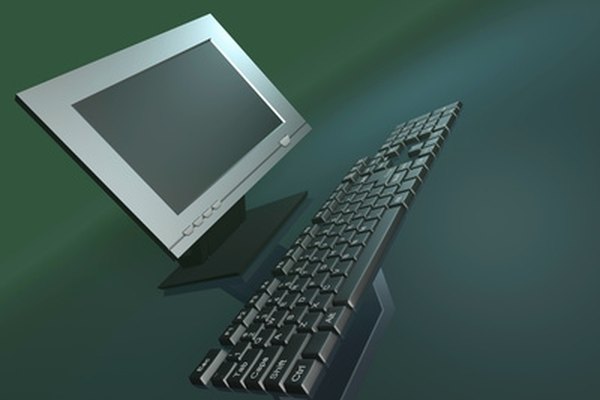 Windows backup and restore tools allow users to make copies of files, folders, drives, and of the system image. The restore feature brings up previous saved points on the computer. Knowledge of how to use the backup and restore tools can help you if ever get virus, trojan, or any type of malware. These tools can also bring back lost or deleted files. Windows has scheduled backups on by default, but at anytime you can create a backup schedule based on your preferences.
1
Decide how you want to back up. You can back up files, drives, folders, or create a system image. Make sure that you have enough space on your computer before you start the backup. An external hard drive with 200 GB is recommended. If you don't have an external hard drive you can manage your hard drive space in backup and restore through Start > Control > System and Maintenance > Backup and Restore > Manage Space. You can delete older file backups under "View Backups" and deleting selected entries.
2
Back up your files. You will back up your files through Start > Control > System and Maintenance > Backup and Restore. For first time users, click "Setup Back Up". The backup wizard will guide you with on-screen instructions. At this time you may be asked to enter in the administrator password. Then you can choose where to save your backup, what files you wish to backup, and set a schedule for future backups. If you want to perform a full back up, click "Create New, Full Backup".
3
Restore your files. Click Start > Control > System and Maintenance > Backup and Restore. Click "Restore My Files" if there is only one user for the computer or "Restore All Users Files" for multiple users. You can browse through the saved backups and for convenience you can search by file format.
Tip
check

It's always best to save your backups to CDs, DVDs, or external hard drives. Backups saved on the hard disk that Windows operates can cause you to lose all data if something was to happen to the disk. Issues such as a defective hard drive, or virus, could permanently damage the disk, causing you to lose all your saved backups.
More Articles
Photo Credits
photo_camera computer image by Orlando Florin Rosu from Fotolia.com