How to Backup Computer Files on a CD
by Contributor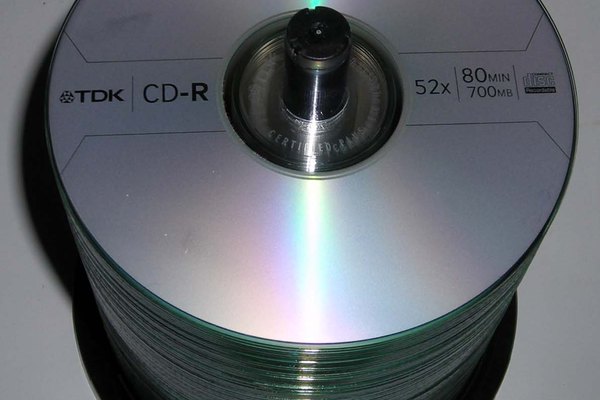 Remember the days of backing up your computer files to floppy discs? Multiple floppy discs? Those days are over, and with the advent of writeable CDs and CD burners, it is possible to back up whole archives of files to one CD. With an average capacity of 700MB, CDs can hold thousands of Word documents, and hundreds of photos. Most computers today come standard with a writeable CD drive, and CDs are fairly inexpensive. These steps are for Windows XP.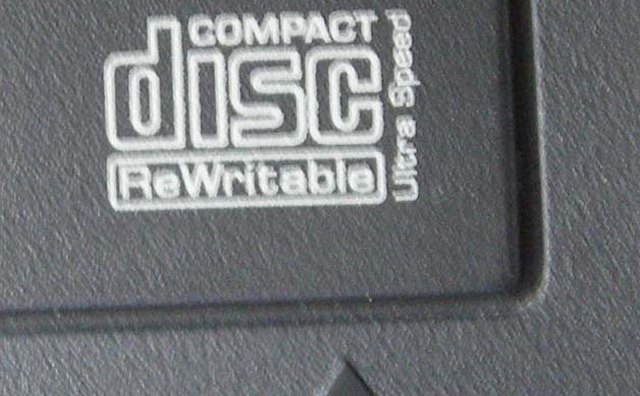 1
Insert your blank CD into your CD drive. Make sure your disc drive has the Compact Disc ReWriteable logo on it (see photo). Otherwise, it is not a CD burner, only a player.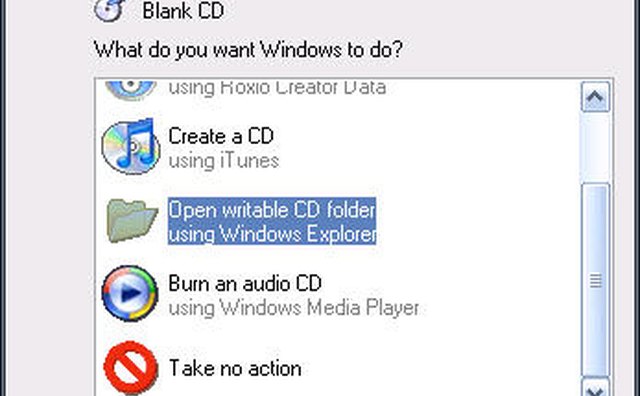 2
Close the drive door. A pop-up window will appear asking what you want Windows to do with the blank CD. Your choices may vary, depending on the programs installed on your computer, but you should always see the standard yellow folder icon with "Open writeable CD folder using Windows Explorer." Choose this.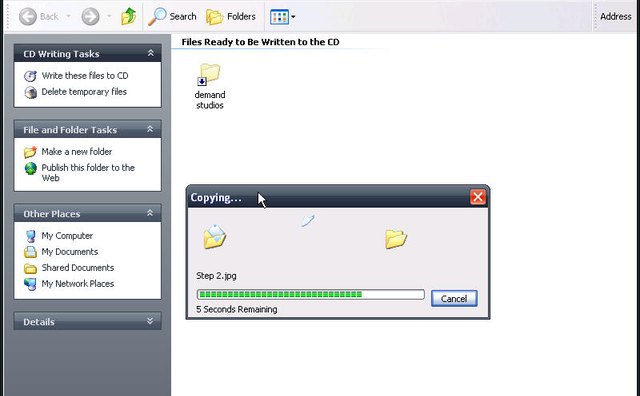 3
Open a new Windows Explorer window, and find the folder with the files you wish to copy. Drag the files (or an entire folder if you wish) onto the writable CD folder. If you want to choose files from several locations, simply repeat the process. Simply remember that you can't exceed the capacity of the blank CD.
4
Make sure you've copied over all the files you want to back up, then in the writeable CD folder that now shows "Files Ready to Be Written to the CD," click "Write these files to CD."
5
Choose the desired name for your CD in the CD Writing Wizard that pops up. Having a distinct name isn't essential, but it is how the disc name will be displayed when you re-insert it into a computer. The wizard will show the file-burning progress, which can take from seconds to several minutes, depending on the size of the file(s). The CD drive will automatically open when the files are burned.
6
Click "Finish" if you are done with the file,s or check "Yes, write these file to another CD" if you wish to create another backup. In that case, you will be prompted to insert another writeable CD into the drive. Otherwise, remove your burned CD, label it and store it safely.
7
Click "Delete temporary files" in the writeable CD folder that remains open. This deletes the temporary files Windows stored while burning the CD, but will leave your files intact.
Tips
check

These steps are for Windows XP. Other versions of Windows may use slightly different processes.

check

CD-RW discs are good for files you only need to back up temporarily, as they can be used and then rewritten many times. However for long-term storage, CD-R discs are better.
Warning
close

This process will not burn music discs. Music files must be burned in a special process in order for them to play in CD players.
More Articles