How to Backup Computer Drivers
by Geoffrey Weed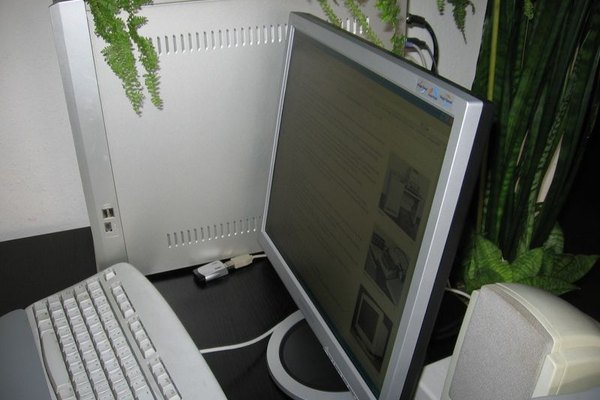 A driver is a specialized computer program that allows a computer to interface with a specific piece of hardware. Many people fail to back up their computer drivers because such drivers are generally easily available on the internet. In some cases, however, where internet access isn't available or is extremely slow, it can be a good idea to back up every driver on a computer system. Luckily, doing so is relatively easy and inexpensive.
1
Choose a storage device for use in backing up your drivers. Flash memory devices are perfect for this because they take up very little space, are inexpensive and can hold more than enough data. Writable CDs are another good choice, but somewhat less suitable because scratches on the surface of the disc can wreak havoc.
2
Locate the driver on your computer and open the folder containing the driver. Most drivers are stored on the C: drive, either in the folder associated with the device for which they exist or in the "Windows" folder. You'll need to locate the driver you wish to back up before proceeding further.
3
Connect your storage device of choice to your computer and make sure that you open the folder of that storage drive. If you're using a flash drive, you'll need to insert it into a working USB port. Or, if you're using a writable CD, insert a blank CD into the CD drive of your computer.
4
Copy the driver file onto the storage device. Simply click on the icon for your driver file, drag it to the folder for your storage device, and then release it into that folder. Doing so will copy the driver file onto the storage device. If you're using a CD, though, you'll need to use a software program capable of burning data onto a CD to create a data disc with the driver file on it.
5
Store the storage device with your driver files in a safe, room temperature location. You should protect the device from strong magnetic fields, direct sunlight, fire or water damage, and any other foreseeable issues that might arise.
Tips
check

Alternatively, go the manufacturer's website for each your devices and download drivers from its support section. That way, you'll be sure to have the latest driver, and you'll avoid any confusion about which file is the driver and how it is loaded.

check

Most drivers are extremely small in terms of memory size, so you won't need much storage space to store all of them. One writable CD or one flash memory drive of virtually any size should be adequate.

check

You can look for driver files on your hard drive by searching for files with the file extension .dev or .dll. These two files extensions are the most commonly used for driver files.
Warning
close

Don't back up your drivers on only one storage device if it's absolutely crucial that you keep a viable back up around. Instead, back them up two or three times to make sure that they're safe and secure.
More Articles
Photo Credits
photo_camera

Public Domain, Wikimedia Commons