How to Backup a Cell Phone Contact List
by Daelyn Fortney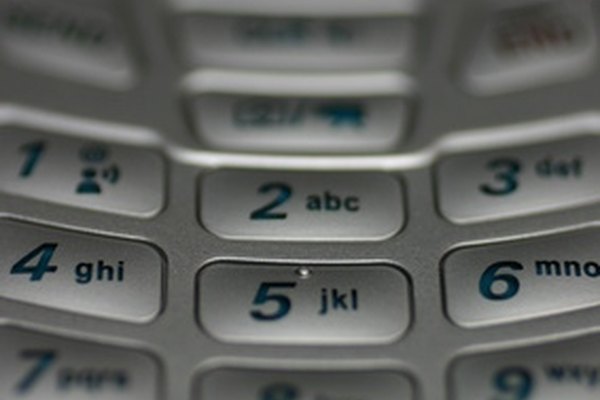 Gone are the days of flipping through an address book to locate a phone number for a friend or relative. Now we can open the contact list on our cell phone and have access to a searchable list of the people in our life. As the contacts add up, switching phones can be inconvenient but thanks to many cell phone providers, the switch is made easier with contact backup programs.
U.S. Cellular
Go to U.S. Cellular's Easy Edge Shop on your mobile phone. Choose "Free Download - My Contacts Backup" from the "Free Stuff" section of the shop. Fill out the registration. Accept the terms of service and set up a PIN number.
Launch "My Contacts Backup" on your mobile device. Select "Set Up" and then "Auto-Backup." Select your preferred backup schedule either daily, weekly or monthly. Choose the specific time you would like the contacts to be backed up. Save the information and log out of the application.
Perform manual backups anytime by opening the application and selecting "(1) Backup" from the main menu.
AT&T;
Download the Mobile Backup application from AT&T; by sending a text message from your cell phone to 386 with the letters "MBU" in the body of the message. Follow the prompts to set up the application.
Schedule your auto-backups by choosing "Setup" and then "Auto-backup" from your phone's main menu. Select the frequency of your backup by choosing daily, weekly or monthly.
Manually backup your contacts at any time by launching the application and clicking on the "Backup" button. Mobile Backup by AT&T; costs $1.99 per month.
Sprint
Activate Sprint Mobile Sync from your phone by clicking on "Settings" and then "Contacts" from the phone's main menu. Choose "Mobile Sync" and then "Activate." Confirm your selection by pressing "Yes."
Point your computer's browser to Sprint.com. Click on "Manage My Device." Create your username and password if you do not already have one. Log into your account and choose "My Online Tools" from the top menu.
Click on "Spring Mobile Sync" in the Communications Tools section. Manage your contacts from the list by adding, deleting or editing the information. Click "Save." Click "Sync Now" to allow the information to be sent to your mobile device. Sprint Mobile Sync is free to customers who have a capable phone.
Verizon Wireless
Log into your account at Verizonwireless.com. Create an account if you do not already have one. Hover over the "My Services" tab at the top of the page.
Scroll down and click on "Backup Assistant." Choose your device and follow the instructions as to how to set up the application.
Set up Backup Assistant on your phone and choose a PIN. Verizon will automatically sync your contacts whether you add them on your device or through your account online. Backup Assistant is a free service for capable Verizon phones.
Warning
close

Be sure to check with your cell phone service provider to verify any fees that may be associated with the backup application.
References
Photo Credits
photo_camera cell phone image by sonya etchison from Fotolia.com