How to Print a Background Color or Image Using Word 2007
by Contributor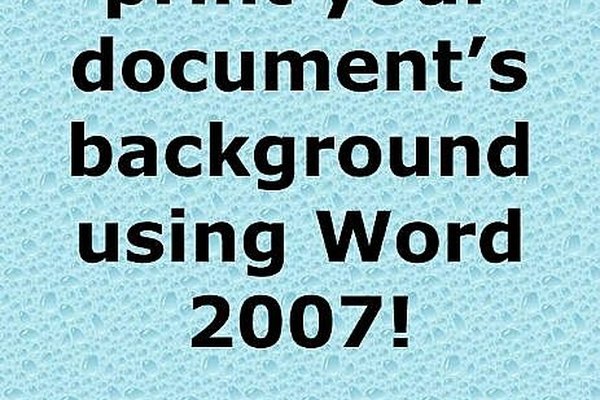 Adding a background color or image is fairly easy in Word 2007. You click on the "Page Layout" tab, then make your choices in the "Page Background" section of the ribbon. But sometimes, when printing that page, the background disappears. Fix this by using a workaround.
1
Click on the round "Office Button," located in the upper left-hand corner of the screen.
2
Click on the "Word Options" button at the bottom of the window menu that opened when you clicked the "Office Button."
3
Click on "Display," located on the left side of the new menu window that opened when you clicked on "Word Options."
4
In the right hand column of the window menu that is now displayed, put a check in the box that says "Print Background Color and Images," under "Printing Options."
5
Click "OK" at the bottom right of the menu window that is open. The menu window should close, and you are now ready to print your page with a background.
Warnings
close

Does the background image or color you added enhance your document?

close

Is the ink used to print your document worth the results?
More Articles