How to Back Up Numbers & Photos in Verizon Phones
by Rob Harris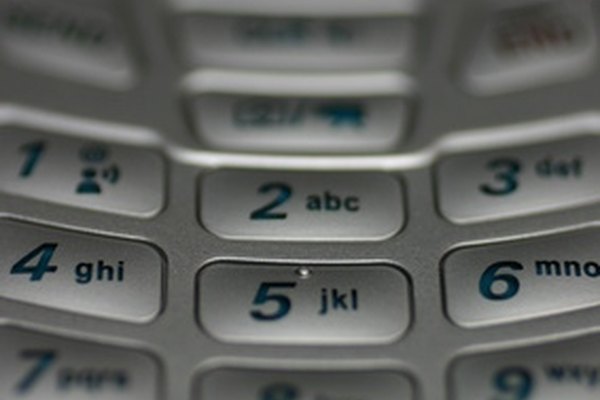 Many people rely on their contact lists to keep in touch with friends and family, as well as to conduct business. Some like to add photos of their contacts to help quickly identify each caller. Verizon Wireless makes backing up these items fast and simple, allowing you to schedule regular backups to ensure you never lose the items you need most. The free Backup Assistant only saves photos associated with the contacts, but you can save other photos by sending them to your online album through Verizon's Picture and Video Messaging.
Backup Assistant
1
Install Verizon's Backup Assistant tool on your phone. Press your "Menu" button and navigate to "Get It Now" or "Media Center," depending on your phone's menu structure. Choose "Tools on the Go" or "Browse & Download." Scroll to and select "Get New Applications," then choose "Business Tools / Information." Find "Backup Assistant" and select "OK."
2
Create an account that will be linked with Verizon's Backup Assistant website, where your contact information and contact photos will be stored. The system will automatically generate your phone number as your user name; you will then create a four-digit personal identification number (PIN) that will be required to access your account online.
3
Back up manually by using your phone's menu to navigate to the "Backup Assistant" choice. Open the Backup Assistant and select "Backup Now."
4
Schedule recurring backups by opening the Backup Assistant on your phone and choosing "Options." Click on "Schedule" or "Recurring Sync," depending on your phone's menu. Choose the time of day for the backup to occur, such as "Morning" or "Late Night."
5
Verify the backup has been made successfully by visiting the Verizon Backup Assistant website. Log in using your phone number and PIN, and view the information from your most recent download. Add, edit, delete or export contacts from this website.
Pix Place
1
Save other photos by sending them to your online photo album. Log into your account on the Verizon Wireless website, then choose "Messaging" and "Picture and Video Messaging." This site will let you know whether the feature is activated on your phone.
2
Open the photo to be saved on your phone, and select "Options" or "Menu."
3
Click on "Online Album" or "To Pix Place," then press "Send."
4
Enter "438749" -- which is also "GETPIX" -- in the "To" field if your phone doesn't offer the "Online Album" feature. Press "Send."
5
View your saved photos in your online photo album by logging into your Verizon Wireless account and visiting the Pix Place.
Tip
check

Sending photos to the Pix Place may incur extra messaging charges. Check with Verizon Wireless to determine if any fees will be charged.
References
Photo Credits
photo_camera cell phone image by sonya etchison from Fotolia.com