How to Authenticate Windows
by Daniel Quinlan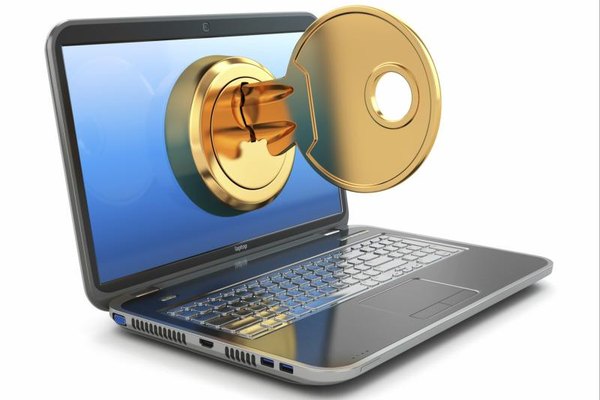 Installing a Windows operating system requires a valid product key to activate the installation. A product key is a 25-character code used to authenticate your version of Windows, reducing software piracy and ensuring that your Windows installation is genuine.
Windows 8.1 Installation Activation
Before you can activate Windows, locate the product key. If you bought a Windows disc, this should be included with the disc packaging; if you purchased Windows online, you should have received this via email. Once you have the product key, access the Charms menu on the right side of the screen, click **Settings**, **Change PC Settings**, and then tap **Activate Windows**. Enter your 25-character product key in the field provided and click **Activate** to authenticate Windows over the Internet. If your PC is currently not connected to the Internet, click the **Activate by phone** link and follow the on-screen instructions.
Used Product Key Activation Errors
If you receive an error message after attempting to activate your product key, it may be because the product key has already been used before. The error code, "0xC004C008" can be one indication of this scenario. Also, if you receive this error on a PC that you purchased from someone else, it's possible that the seller has transferred the product key to a different PC. Additionally, this error may occur if you experienced a recent hardware change, such as installing a new hard drive after a crash. In all these instances, you need to purchase a new product key from Microsoft to complete the activation.
Add-On/Upgrade Product Key Activation Errors
You may get an error that you have entered a product key associated with add-on software or an upgrade for Windows. If you receive the error code "0xC004C4AA," be sure that you are not using the product key for an add-on feature to Windows (such as Windows 8.1 Pro with Media Center) to activate your installation of Windows. If you receive the error code "0xC004F061," you might be using an "upgrade" product key that is not meant for clean installations of Windows. To resolve this, first install the original version of Windows from which you upgraded before entering the upgrade product key.
Network/Internet Activation Errors
Your connection to the Internet might also be the source of activation problems. An error code of "0x8007232B" may indicate that you are not connected to the Internet. Ensure that you are connected and contact your system administrator if this error persists. If you do not yet have Internet access, you can also activate over the phone by clicking the **Activate by phone** hyperlink. Similarly, an error code of "0xC004FC03" suggests that your network's firewall may be preventing authentication. In this case, it is also recommended to use the **Activate by phone** hyperlink to authenticate.
References
Photo Credits
photo_camera

Bet_Noire/iStock/Getty Images