AT&T vs. Comcast Triple Play
by Steven Hill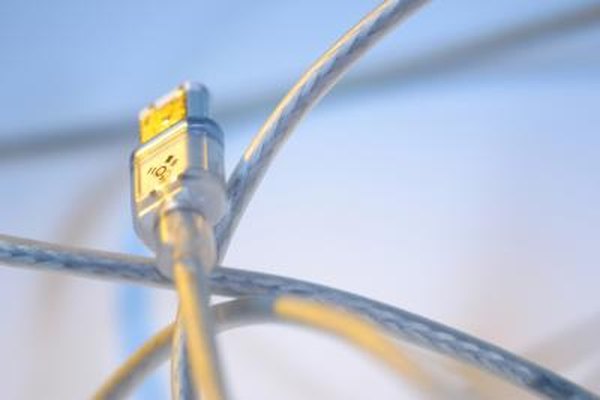 In your quest for the best TV, Internet and telephone bundles, you have narrowed your selection to those packages offered by Comcast and those by AT&T. Both companies have several deals from which you can choose, such as Comcast's Triple Play and AT&T's double and triple service bundles. Find the bundle right for you by comparing the offerings.
Comcast Triple Play Features
Comcast's Triple Play bundle offers customers three services based on their XFINITY product line. Services included in the Triple Play are TV, Internet and telephone. It comes in four pricing tiers. Starter XF offers 80 digital channels, broadband Internet and unlimited nationwide calling. HD Preferred XF has HD service with 160 channels, as well as broadband and unlimited calling. HD Preferred Plus XF comes with HD service, 170 channels, faster broadband and unlimited calling. HD Premier XF is the final pricing tier. It offers HD DVR service, 200 channels with HBO, Cinemax, Starz, Showtime and a Sports package, as well as faster broadband and unlimited calling. You can check out the Comcast website for "online exclusive" offers.
AT&T; Double Packs
AT&T; provides bundles of two services. It offers two double packs. The first bundles home telephone service with Internet service. This bundle includes AT&T;'s Internet Express service and its All Distance telephone package, offering unlimited local and long distance along with features such as call waiting and caller ID. The other double bundle combines TV service with phone service. The included services are DirecTV Choice Xtra with DVR and 210 channels. The All Distance calling package is also included.
AT&T; Triple Packs
AT&T; also offers bundles featuring three services. The first triple pack includes home phone, Internet and TV services. Internet service included in this pack is the "Elite" tier, offering 6 mbps. Phone service is the All Distance plan, and TV service is the DirecTV Choice Xtra pack. The second bundle includes AT&T;'s Express Internet service at 1.5 mbps and the All Distance calling plan. It also features the Nation 450 mobile plan, with 450 anytime minutes, unlimited mobile-to-mobile minutes and 5,000 nights-and-weekends minutes.
Comparison
With this wide lineup of prospective bundles, picking the one that fits your needs depends on your preferences. For all three basic services, Comcast offers several pricing tiers to fit your budget, although Comcast's plans are more expensive overall. As you go up in price, you get more channels and faster Internet service. AT&T; offers more flexibility. If you only want two services, one of its double bundles might be right for you. Its triple bundles offer a choice between TV or communications.
Photo Credits
photo_camera

Hemera Technologies/AbleStock.com/Getty Images