How to Get the Best AT&T Signals
by Arthur Barnhouse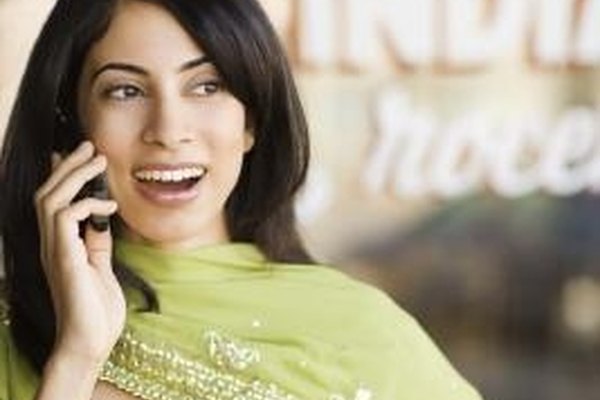 An inconsistent or low signal on your AT&T cell phone or device can prove to be a real hassle. If the signal is low or nonexistent, you will not be able to send or receive calls or text messages. Your access to the Internet will be limited as well. Furthermore, an erratic signal also causes your phone's battery to drain more quickly. However, it is within your power to achieve a better signal for your AT&T wireless device.
Move to a window or other open area if you are attempting to boost your AT&T; signal indoors. Metal and other building materials may interfere with signal strength. Standing near a window will increase the signal strength to your device. If possible, move to a higher point, such as the second story, within the building. If you wish to walk and talk and own a headset, position the device near a window.
Move to a higher elevation if you are outdoors and want to achieve the best possible signal. Low-lying areas, trees and hills decrease signal strength. Large bodies of water also limit the signal. In an urban environment, tall buildings may also interfere with signal strength. Move to an intersection to receive the best signal.
Charge the battery in your phone or device. A low battery contributes to poor signal strength. When the battery begins to weaken, recharge it immediately to ensure that the phone/device is capable of receiving the strongest signal possible.
Hold the phone or device in an upright position. Also avoid covering the back of the phone/device. The internal antenna is located in the back of some AT&T; phones and devices. If the phone is held improperly or the back is covered, it may disrupt the signal. You can avoid this problem with the use of a headset.
Install a 3G MicroCell in your home or business. AT&T;'s MicroCell functions as a miniature cell phone tower. A broadband Internet service and wireless router are required in order to use AT&T;'s MicroCell tower. Before connecting the MicroCell to your router, you must first register it by accessing your AT&T; account. You will need to enter the numbers for the cell phones or devices that you wish to use with the MicroCell.
Tips
check

According to AT&T;, at least two bars are required to send/make calls and access the Internet. Check how many bars you have by looking at the signal strength meter on your phone or device.

check

Due to the extra expense, consider installing a MicroCell as a last resort.
Photo Credits
photo_camera

Jupiterimages/Brand X Pictures/Getty Images