AT&T iPhone Activation Help
by Lara Webster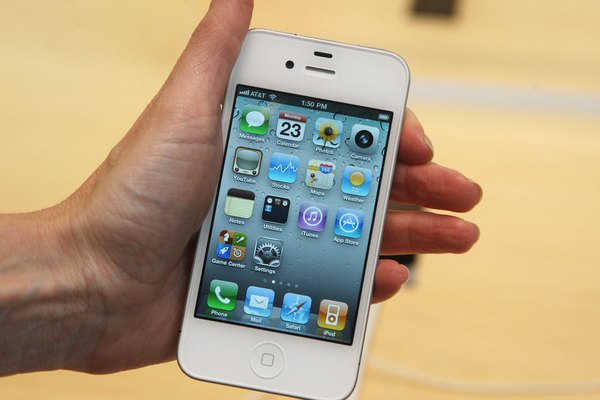 Getting a new iPhone is exciting, but you won't be able to make any calls until you get it activated. Activation officially begins your cell phone service and links your phone with its assigned phone number. AT&T offers assistance for new owners via its retail stores and phone customer service, though you can also activate your device at home.
Time of Purchase
The easiest way to get your AT&T; iPhone activated is to do it at the time you buy it. Whether you get your phone from an AT&T; store or an Apple retail location, the staff at the store has the knowledge to quickly activate your device and set up your billing plan with AT&T.; When you leave the store, your iPhone will be ready to use immediately.
iTunes At Home
If you buy your iPhone online or don't have time to activate it at the time of purchase, you can activate your phone using a computer with iTunes. Connect your new phone to the computer using the dock connector to USB cable while iTunes is open and the phone is powered on. iTunes will use a series of prompts to walk you through the activation process, which takes about five minutes.
Over the Phone
Under certain circumstances, you must call AT&T; and activate your new iPhone with over-the-phone assistance. If you currently have AT&T; service and want to transfer a number from another provider to the iPhone as a second line, call 866-895-1099. If you are upgrading your current AT&T; phone to an iPhone, dial 611 from any other AT&T; phone to complete the iPhone's activation.
Considerations
If you are not tech savvy,or have never used iTunes before, you might consider calling the number in Step 3 for assistance, even if you are a new customer. Take care when you choose your data and calling plan, as this is the plan that takes effect immediately upon activation. As of the date of publication, AT&T; locks you into a two-year contract by default; the plan starts the day you activate your iPhone.
References
Photo Credits
photo_camera

Daniel Barry/Getty Images News/Getty Images