Apple Touch iPod Start Up Instructions
by Ashley Poland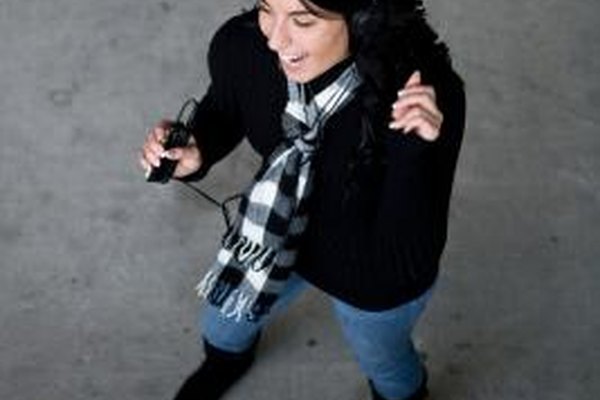 Anybody who likes high-tech gadgets knows that taking the iPod touch out of the package for the first time is a big moment; it's a lot of fun to go about the process of personalizing your new tech. In order to manage your iPod you will need to download and install iTunes, which is available for Windows and Mac. iTunes will sync with your computer's music and video collection, making it easy to add these files to your iPod.
Setting Up iTunes
1
Install the most recent version of iTunes that is compatible with your computer; check the system requirements to make sure that you're capable of running the software. iTunes is free software that both manages your iPod and can act as your default media player.
2
Run iTunes and allow it to search out your computer's multimedia; it should detect your audio, video and image files. Depending on the size of your computer's multimedia library, this may take some time.
3
Rip your CDs to MP3 using iTunes, if your music collection includes CDs that you haven't yet converted on your computer. You can do this by inserting your CD into the computer while iTunes is running; it should show the CD on the sidebar navigation. Click the CD to show the tracks. In the bottom-right corner of the screen is the "Import CD" button; click this to import the tracks to iTunes.
4
Set up an iTunes store account if you intend to use the program to download music, video or applications to add to your iPod. You will need an account even if you you only intend to download free applications.
Setting Up the iPod Touch
1
Plug the iPod touch into your computer using the USB cable provided in the package. Your computer may not recognize the iPod right away, but this does not indicate malfunction -- it may just take time for your battery to charge and "wake up" the iPod. This can sometimes take up to half an hour to occur.
2
Run iTunes once the computer recognizes the iPod as a connected device. On the left sidebar navigation your iPod will show up as a device; you can click the iPod to change your settings. From here you can change the name of the iPod and change your sync settings.
3
Select whether to sync your iPod with iTunes or manage multimedia manually. Syncing automatically adds and removes files based on whether the file is checked in iTunes when your iPod is connected to the computer. However, this may be more cumbersome if your music collection is much larger than your iPod storage space; users with significantly more music may want to use the drag and drop interface of manual management.
4
Add music and other media to your iPod. If you have apps that you've downloaded and wish to add, click the "Applications" tab from your device view and choose the applications that you wish to add to your iPod.
5
Disconnect your iPod using the eject button beside the iPod on the sidebar once the battery is fully charged and you're done adding multimedia. Once removed from the computer, your iPod is ready to use.
Tip
check

Linux users will either have to find an alternative to using iTunes (see Resources for a list of iTunes alternatives) or to run iTunes in Wine, a Windows emulator. The most recent versions of iTunes are reported to work well within Wine; see Resources for a list of iTunes versions and their Wine compatibility.
Warning
close

iTunes alternatives may not have all the functionality of iTunes, and can result in errors or issues in your iPod; it's best to tread with caution when using an iTunes alternative.
References
Photo Credits
photo_camera

Jupiterimages/Photos.com/Getty Images