Alternatives to AT&T Phone Service
by Michelle Desnoyer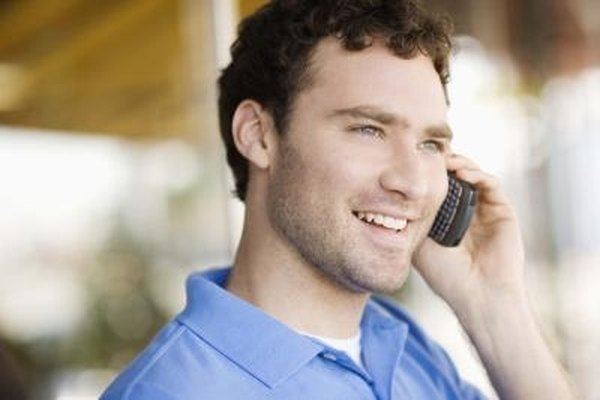 Life is all about choices, and no one should feel that the biggest fish in the pond is their only option as far as cell phone carriers go. Historically, AT&T has always been one of the largest companies offering phone service, being one of the first to jump onto the burgeoning trend of cell phones in the early '80s. But several competitors have cropped up over the years, offering users a variety of phones and competitive pricing, as well as alternatives for reception coverage.
T-Mobile
T-Mobile is a national cell phone provider and one of the first purveyors of the "4G" network, which is the fourth generation of cell phones now providing 100 megabits-per-second for high mobility communication (in trains and cars), and 1Gbps for low mobility communication (pedestrian users). T-mobile offers several popular phones, such as Blackberry, Motorola and Samsung. Individual phone plans range from $59.99 to $99.99, while family plans vary from $99.99 to $179.99.
Verizon Wireless
One of AT&T;'s largest competitors is Verizon Wireless. Verizon has cultivated its 4G LTE (Long Term Evolution) network, which the company says provides wireless service 10 times faster than the 3G network. In February 2011, Verizon added the iPhone 4, formerly an AT&T; exclusive offering, to its arsenal of cell phones, alongside Blackberry, Android, and Motorola. Verizon has more than 65 individual plans starting at $29.99, and family plans starting at $89.99.
U.S. Cellular
U.S. Cellular was one of the first of AT&T;'s competitors to provide free incoming calls to its customers, as well as free mobile-to-mobile calls between U.S. Cellular users. Individual plans with 450 talk minutes and a Data Plus plan start at $69.99. Its family plan allows for up to six lines, with unlimited minutes and messaging starting at $179.99. It offers the typical phone staples such as Blackberry and Android.
Sprint
Sprint offers 4G coverage in select cities, while its coverage for voice by itself also varies. Its phone selection includes Blackberry, HTC and Samsung. Plans start at $69.99, and go up to $99.99 for individuals and $189.99 for families.
Photo Credits
photo_camera

Jupiterimages/Brand X Pictures/Getty Images