How to Adjust the Volume on My Cablevision Cable Box
by Patrick Nelson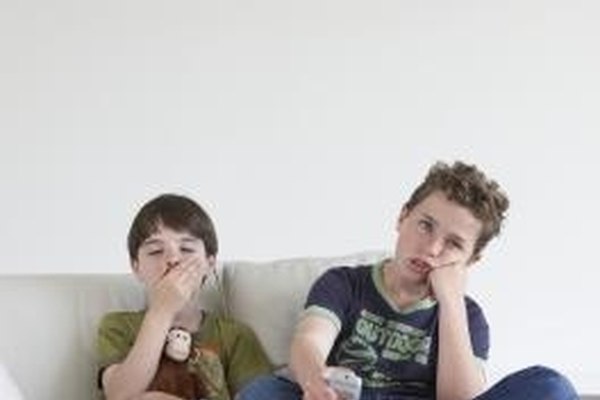 Cable television provider Cablevision uses cable boxes from suppliers like Scientific Atlanta and Samsung. Cablevision's digital cable television offering is called iO TV and can provide hundreds of high definition movies and on demand programming selections. The cable boxes can also include digital video recorder functionality for an additional fee. The entire system is controlled with a remote control that can be programmed to operate your television too. The volume of the cable television show you're watching can be adjusted using the cable box's remote control.
Set up the cable box remote control so that it can be used to control your television. Turn on the TV and hold both the "TV" button and the "Sel" button for five seconds on the cable box remote. The iO button will turn red.
Look up the three digit code that operates your TV from the iO user guide (see below.) Read off the first code that corresponds to your television manufacturer. For example, choose "004" for RCA. Point the remote at the television and enter the code. If the television turns off, the code is correct. Press the "TV" button again and the "iO" button will blink to confirm the correct code is entered. If the code doesn't work try the other codes in the guide's list that correspond to your TV manufacturer. For example, the second RCA code is "161."
Point the remote control at the television and press the "Volume Up" and "Volume Down" buttons on the cable box remote control when it is successfully programmed, and the television cable box's programming volume will adjust.
References
Photo Credits
photo_camera

Jupiterimages/Polka Dot/Getty Images