How to Adjust a Laptop Display
by Robin Noelle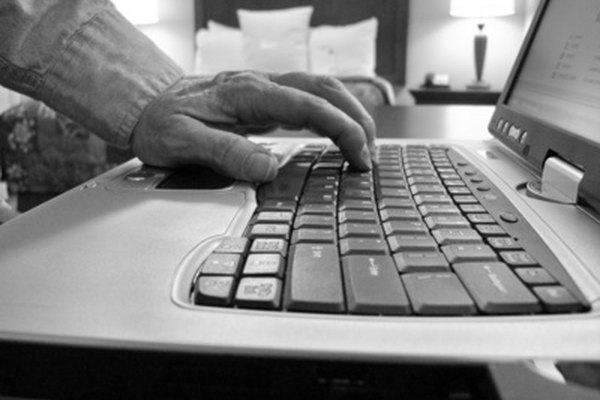 You can adjust many of the display settings on your laptop to make viewing the screen more comfortable. You may wish to adjust the display brightness to compensate for low or bright light conditions, for example. You can also change the resolution of your screen, making icons larger for sight-impaired users. You can use the display settings to connect your laptop to an external display, like a television or monitor, as well.
Open the Control Panel. From the Windows start menu, click "Control Panel" in the right side bar.
Click "Appearance and Personalization."
Click the "Screen Resolution" link in the left sidebar. The resolution displays will appear in the main window. Here, you can make the resolution lower to increase the size of items on the screen or higher to increase the viewing area of the screen. The range of these settings and how they appear will depend on the capabilities of your laptop screen and video card.
Adjust the brightness. Return to the main display settings menu by clicking the back arrow. Choose "Adjust Brightness." Use the slider in the main window to make the screen brighter or dimmer.
Connect to a projector or external display. Return to the main display window and then select "Connect to a Projector." This will give you options for how you would like to view your laptop screen on the other display.
References
Photo Credits
photo_camera hand on laptop keyboard image by jimcox40 from Fotolia.com