How to Add Text Alerts on an iPhone
by Andrew Tennyson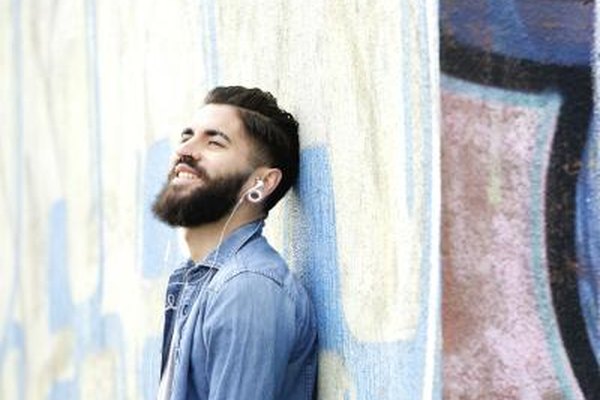 Configure alerts properly on your smartphone and you'll never miss an important event again. On iPhones running iOS 7, you configure all alerts in the Notification Center configuration panel, which is part of the Settings app. Alerts are set up on an app-by-app basis so you have control over both how they look and how they sound.
1
Tap the "Settings" icon on the home screen of the iPhone to load the Settings app.
2
Tap "Notification Center" to open the Notification Center configuration screen, which contains a list of all applications capable of displaying alerts on your iPhone.
3
Tap the "Messages" icon to load the alert-configuration screen for Messages, which is the default text-messaging app on iPhones running iOS 7. If you've set another app as your default texting app, tap that app's icon instead.
4
Tap either "Banners" or "Alerts" to set the alert style. If you select Banners, an alert displays along the top of your iPhone's screen whenever you receive a new text. If you select Alerts, the alert displays in a pop-up box in the center of the screen. Banners disappear automatically while Alerts require you to either view or dismiss the incoming text message before you can get back to whatever you were doing before the alert appeared.
5
Scroll down and toggle the "Show Preview" button to the On position if you want to show a snippet of the contents of the message with the alert. Leave this option turned off if you receive sensitive text messages you might not want others to read over your shoulder.
6
Tap the "Back" button and then press the "Home" button to save the changes and return to the home screen.
Tips
check

When you enable alerts, you can customize several other aspects of how, when and where they appear on your iPhone. On the Messages configuration screen in the Notification Center section of the Settings app you can specify whether you want alerts to appear on the Lock Screen, for example, or in the Notification Center itself.

check

You can also set alert sounds to play alongside text alerts by tapping "Alert Sound" and selecting the audio clip you want to use. There's a "Vibration" option on the Alert Sound screen as well that you can configure so that your iPhone vibrates when alerts appear.

check

In the Notification Center section of the Settings app you can configure alerts for other apps as well. You might, for example, configure the Calendars app to display text alerts for upcoming events. If you have a news app, you could configure it to display an alert whenever there is breaking news.
More Articles
Photo Credits
photo_camera

m-imagephotography/iStock/Getty Images