How to Add a Second Gmail Account to My Google Accounts
by Avery Martin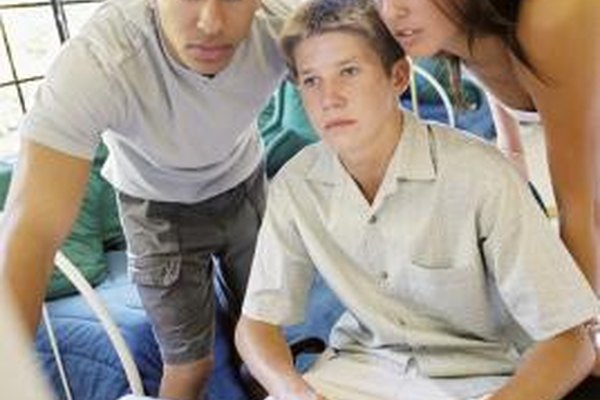 Gmail provides you with the ability to add a second email account to your Google account to check email messages from more than one address or to provide someone else with access to your email account and send and receive emails on your behalf. Once you've added the new accounts, you can always remove the permissions later by accessing the Accounts tab in the Settings section of Gmail. A third option involves enabling multiple account sign-in so that you can quickly change between Google accounts.
1
Click the gear icon while logged in to your Gmail account and select the "Settings" option.
2
Click the "Accounts" tab and select "Add Another Email Address You Own" in the Send Mail as section.
3
Add your second email address in the "Email Address" field. Make sure you already registered the email address you want to use.
4
Click the "Next Step" button and select the "Send Verification" button.
5
Check your email inbox for the newly added account and click the confirmation link to verify and activate the new email address.
6
Return to the "Accounts" tab in your Gmail account and select the "Add Another Account" link in the Grant Access to Your Account section.
7
Add the email address you want to allow to access your account in the Email Address field. Click "Send Email to Grant Access."
8
Sign in to the new email address's account, or wait for the recipient to confirm access by clicking the confirmation link in the automatically generated email.
Multiple Account Sign-In
1
Sign in to one of your Google products.
2
Click your name or email address in the Google menu bar.
3
Click "Add Account" from the drop-down menu.
4
Enter the email address and password for another Google account and select "Sign In." You can now switch between accounts by clicking your name or email address in the menu bar and selecting the account you want to use.
Tip
Google also provides a service that allows you to add an alternate email address to your account to log in, recover your password and perform other basic options. This option differs from granting access to your Gmail account, since the option to add an alternate account affects all Google products, while the option to grant access only affects the Gmail service. However, you can't add an alternate Gmail address to your Google accounts; you must use a non-Gmail address.
More Articles