How to Add a Graduate School to Your Facebook Profile
by Daniel Hatter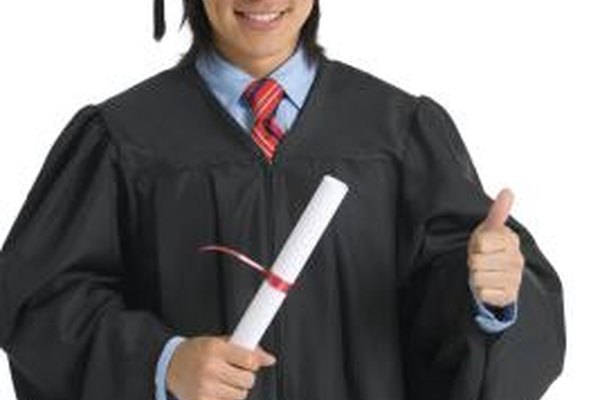 As a Facebook user, you can add categories of personal information to your Timeline. One such category is "Work and Education." Here you can add information about your current and previous jobs, schools you have attended or are attending and any degrees you have earned. To add your graduate school to your Facebook Timeline, edit your basic personal information.
1
Visit the Facebook website and log in to your Facebook account.
2
Click your name at the top of the screen to view your Timeline.
3
Click the "Update Info" button located at the bottom of your cover photo.
4
Click the "Edit" button in the "Work and Education" category. If you've added other schools -- such as an undergraduate college -- previously, they are listed in the section.
5
Type the name of your graduate school in the "Where did you go to college?" box located above any other schools you've already listed and click the name of your college when it appears.
6
Select the "Graduate School" option at the bottom and then add the desired additional information in the designated fields. Your options are time period, graduation status, description and concentrations.
7
Click "Add School" to add the graduate school to your Facebook Timeline. Your Timeline will display your schools in the correct order according to the time period you entered for each school.
More Articles