How to Add External Wi-Fi to a Desktop PC
by Jonah Quant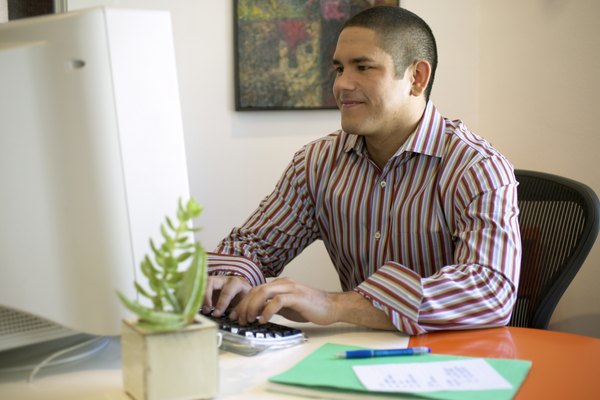 Even though wireless computer networks are fast, cheap to install, and convenient, some desktop PCs do not have a built-in wireless network adapter. However,many external wireless adapters are on the market. They connect to the computer using Universal Serial Bus (USB). USB-based adapters have several advantages: They are cheap, they work on computers built by any manufacturer, and they can be connected and disconnected while the computer is on. You can add Wi-Fi capabilities to your desktop PC by using an external wireless adapter.
Connect the wireless adapter to the computer by plugging it into an open USB port.
Log into the computer as Administrator. Insert the installation CD that came with the wireless adapter. After a few seconds, an installer will launch automatically.
Follow the installer's prompts. In particular, it is important that you answer "Install automatically (recommended)" when asked about how to install drivers. At the end of this process, the external wireless adapter will be ready to use.
Click on the wireless network icon on the taskbar at the lower right corner of the Windows desktop. Windows will list the wireless networks currently within range. Click on the one you want to join.
Click "Connect." If Windows prompts you for a password (that is, if that particular network is encrypted) enter the password and press "Enter." After a short delay, the operating system will report that you have successfully joined the network.
References
Photo Credits
photo_camera

Creatas Images/Creatas/Getty Images