How to Add an eBook to the Nook
by Casandra Maier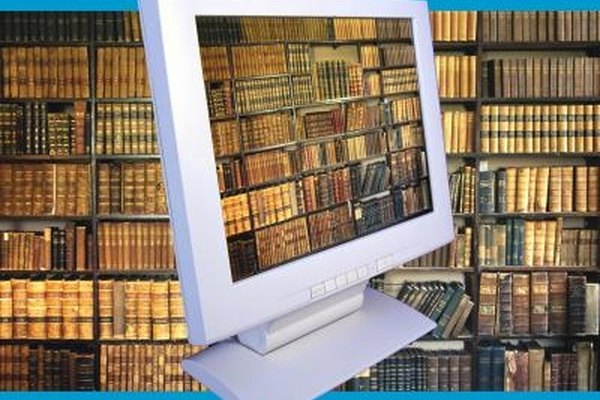 The Nook is an eReader device sold by Barnes & Noble. This handheld tablet allows you to store and read hundreds of books electronically. Books available for eReader devices are also known as ebooks. Upon purchasing the Nook, you will need to know how to add books to the device so you can begin reading right away. To add ebooks to your Nook, you must first purchase and download ebooks and save them to your home computer. Once you have saved your book selections in the desired place on your computer, it is easy to add ebooks to the Nook.
1
Turn on your computer. Open the folder to which you have saved your downloaded ebooks.
2
Connect your USB cable to the USB port on the Nook. The Nook comes with a USB cable upon purchase. Connect the other end of the cable to a USB port on your computer.
3
Click on "My Computer." It should come up automatically on your computer when you plug in the Nook. Double click on the Nook drive.
4
Select the ebook that you want to add to your Nook by clicking on it once to highlight it. Drag and drop the ebook into the "My Documents" folder on the Nook drive.
5
Continue dragging and dropping ebook files into the "My Documents" folder until you've added all the books you want to add to your Nook. The Nook will hold 2GB of material, which is approximately 1,500 books.
6
Remove the USB cable from the Nook and the computer. Check the Nook to ensure that your ebook files were added. Click on "My Library," followed by "View My Documents." The Nook will display the new ebooks added.
7
Select the ebook that you want to read. Allow a few moments for the book to load. (See Reference 2)
Tip
check

Adobe Digital Editions is a free downloadable program that will allow you to manage and organize ebooks on your computer, making them easier to save and add to your Nook. In addition to books, the Nook also allows you to store files like photographs and music.
Warning
close

The Nook will not support ebooks in every format. The Nook supports formats such as eReader PDB, Adobe ePub DRM, Barnes & Noble DRM, Barnes & Noble ADEPT and PDF with Adobe DRM. DRM stands for "digital rights management," which determines the copyright information and the type of eReader the book will support.
Photo Credits
photo_camera

Dynamic Graphics Group/Dynamic Graphics Group/Getty Images