How to Activate a Used Verizon Cell Phone
by Michelle Carvo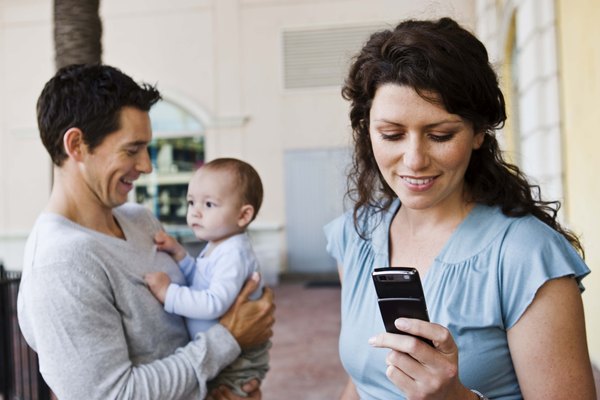 If you have recently purchased a used Verizon cell phone -- either to replace a lost phone or to avoid going under another two-year contract -- you found that the phone is essentially useless until it is activated. The way you activate the phone depends on what type of phone it is. For instance, smartphones can generally be activated online, while basic feature phones may require dialing a specific number for programming. A call to Verizon customer service may be necessary.
Online Activation
1
Go to Verizon's website for wireless phone customers (link in Resources) and click the "Sign In/Register" link. Type the phone number associated with your account and the password for the account. Click "Sign In."
2
Turn off your phone and remove the back cover. Remove the battery from the phone to see the EIN/MEID number. Write this number down and then put the battery back in the phone. Don't turn it on yet. If your phone came with a SIM card, insert this into the SIM card slot if you haven't done so already.
3
Click the "Activate or Switch Device" link listed under "Device" on your account homepage. Click "Next" to begin the activation process.
4
Type in the EIN/MEID number you wrote down in the "ESN/MEID" field.
5
Click "Next" to activate your phone. Turn your phone back on to complete the activation process. If your phone still does not work, call Verizon for assistance.
*228
1
Turn off your phone and then remove the back cover from your phone. Take out the battery. Locate the ESN/MEID number and write it down.
2
Reinsert the battery and replace the back cover. Turn the phone on and allow it to power up.
3
Dial *228 on your used cell phone.
4
Press the "1" key when asked if you are calling to activate a new or used phone.
5
Wait for the Verizon system to automatically program and activate your phone. The phone may reboot once or twice during the programming. After the programming and activation is done, the Verizon logo and cellular service bars show up on screen.
Verizon Customer Service
1
Turn off your phone and remove the back cover. Remove the battery from the phone. Locate the ESN/MEID number and write it down on a piece of paper.
2
Call Verizon's customer service number at 800-922-0204.
3
Tell the customer service rep that you are attempting to activate a used phone on Verizon. If he cannot handle activation, he transfers you to the appropriate department.
4
Follow the rep's instructions for completing the phone-activation process. You are asked for your ESN/MEID number that you wrote down previously, as well as information about your account. Don't turn on the phone until the rep tells you to.
Tip
check

Consult your phone's owner manual if you are not sure how to remove the back cover or battery.
References
Photo Credits
photo_camera

Jupiterimages/Goodshoot/Getty Images