How to Access Your PC If You Forget Your Administrative Password
by Contributor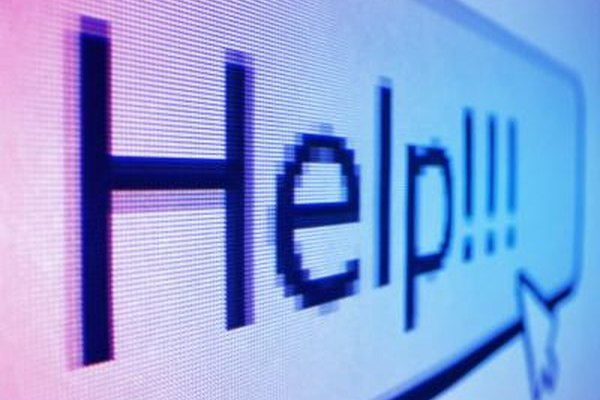 Forgetting your Windows password is an irritating but preventable problem that has plagued countless PC users. It is even more aggravating if you've lost your administrative password. Some users have gone as far as reformatting their hard drives and reinstalling the operating system, simply because of a forgotten password. In most cases, it's not necessary to go to such extremes. You may be able to regain access to your PC in a number of ways.
Reset Your Administrative Password With a Bootable Windows CD
1
Modify the BIOS of your computer to boot from the CD/DVD drive. Insert the Windows CD into the drive and turn on the PC. Watch the screen messages until the "Press any key to boot from CD" prompt appears.
2
Go through the boot process until you reach the Setup screen, where you'll have the option to install or repair. Choose the "Repair" option and press "R" to launch the repair process. Windows Setup will do a check on your disks and then begin copying files. This may take a few minutes. Your PC will then reboot automatically.
3
Open a command prompt after your PC reboots and resumes setup. – In Windows 2000, wait until the PC begins registering components and then press the "Shift + F10" keys simultaneously. – In Windows XP, watch the bottom left-hand side of your screen until you see a progress bar that reads "Installing devices" and then press the "Shift" and "F10" keys together. This will open a terminal window.
4
You can now gain access to your Control panel. In Windows 2000, type "control.exe" in the terminal window and press "Enter." In Windows XP, type "nusrmgr.cpl" and press "Enter." The Control Panel opens.
5
Use the tools provided to reset your passwords. When you are done, close the Control Panel and type "exit" to close the terminal window. Allow the repair to complete as usual. You will then be able to log in to the computer using your new password.
Alternative Ways to Access Your PC
1
Log in to another administrative account on the same PC, if possible. Reset the password for the account for which you've lost the password. Log out and then log in to your administrative account. This simple method of resetting an administrative password makes it highly advisable to have two administrative accounts on a computer if there is a chance you may forget the password.
2
Disconnect your hard drive and connect it to another PC as a slave drive. Using this method, you'll be able to access the files stored on the account for which you've lost the password.
3
Reset your password using third-party software such as Offline NT Password and Registry Editor. This application will restore access to your accounts on all versions of Windows back to early NT systems.
Tip
check

Depending on the age of your Windows CD, you may need to choose "Install" instead of "Repair" in step #3. If "Repair" does not work, just do the processsover with "Install."
Warning
close

When your computer automatically reboots, disregard the prompt to press any key, as you will want to boot again from the CD. Windows will automatically resume setup.
More Articles
Photo Credits
photo_camera

Chad Baker/Ryan McVay/Photodisc/Getty Images