How to Get 5000 Views To Your Blog Per Day
by Graham Brown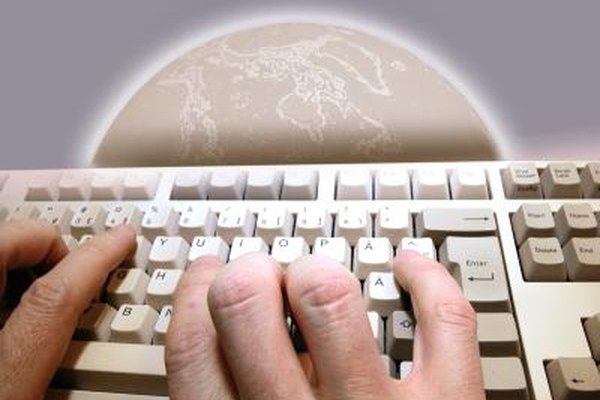 Whether you're looking to monetize your website or gain Internet stardom, attracting more visitors to your blog is a task that demands equal amounts of creativity and patience. A 2009 study by Technorati revealed that 70 percent of active Internet users read blogs regularly. Reaching 5,000 views per day might seem like a daunting task, but a well-tested combination of web marketing techniques will let you form a solid marketing plan for consistent, sustainable growth.
1
Produce good content. The benefits of this step are not only essential to the development of your blog, but also twofold for your efforts. Captivating, original content is the best way to keep visitors returning to your blog again and again. Quality content that is updated regularly is also favored by search engines, meaning your blog ranks higher in search results.
2
Acquire backlinks from popular blogs in your sector. Search engines look at incoming links from other sites to determine the quality and credibility of your page. The more trustworthy the linking sites, the more trust you earn with search engines. Use a free Google PageRank checker to see how similar blogs rank with Google. Locate the highest ranking blogs and contact their owners or leave comments on their posts to find ways to link to your site.
3
Invite guest bloggers to write posts on your site. Most likely, these writers will link to their guests posts from their own sites. This will not only help introduce new readers, but also establish the quality backlinks that search engines are looking for.
4
Build Facebook, Twitter, and LinkedIn accounts to direct more users to your blog. Each of these outlets allows you to be introducing more content, through more mediums, to more readers. When one of your social media outlets producing something interesting (e.g. a contest of Facebook), don't forget to publicize it on your other channels.
5
Install Google Analytics on your blog to monitor your progress toward the 5,000 view goal. Google Analytics allows you to view your visitors by location, time spent on the site, and more. Looking at referring sites (the sites that brought viewers to your blog through direct links) will help you assess your backlink building and networking efforts.
References
Photo Credits
photo_camera

Jupiterimages/Photos.com/Getty Images