How to Delete a Hotmail Account
by Jess Jones
; Updated February 23, 2018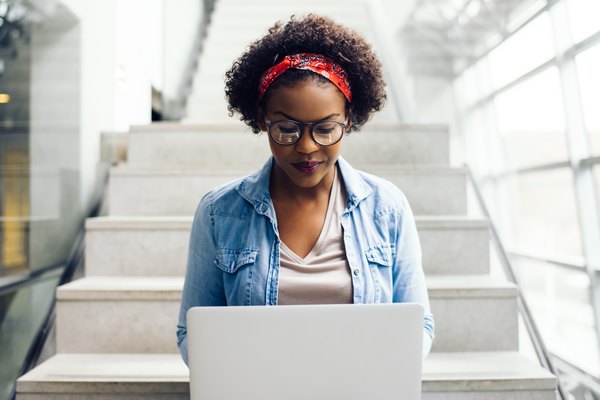 Back when email was the most mind-blowing concept anyone could imagine, Hotmail was in its prime. Everyone from elementary school students to grandmas seemed to have a Hotmail email address. However, all good things must come to an end. If it's time for you to close your Hotmail account and move on, you may be relieved to find the process is quick and hopefully, painless.
How to Delete a Hotmail Email Account
It's important to note you are not able to delete just your Hotmail email account; you must also close your Windows Live/Microsoft Account. After you submit the request to have your Microsoft Account closed, it will take 60 days for the account to actually be closed.
Sign into your Hotmail account.
Go to the Microsoft Account page where you will be able to manage your account settings.
Click Security.
Scroll farther down the page and choose More Security Options, which takes you to the next page.


Select Close My Account. You will automatically be directed to a list of tasks Microsoft wants you to complete before you will be able to submit a request to delete the account. Tasks include cancelling subscriptions, making sure the account balance is zero, and setting up auto email replies.



Even after completing the items on the list, it may not register with Microsoft that you've jumped through all of their proverbial hoops, so they may deny your request. If this happens, go directly to the Microsoft Account Closure Page. After verifying your identity, you will once again be notified of the 60-day waiting period, and the wait begins.
How to Delete My Outlook Account
Microsoft's Outlook is, predictably, one of the oldest webmail services available. The process of deleting your Outlook account requires a 60-day waiting period as well as the deletion of your Microsoft Account.
Go to the Account Closure Page on the Microsoft website. Once you've logged in on your computer or other device, you will be asked to log into your email account.
Log into your email account prompted to do so.
Review the checklist of steps you need to take prior to requesting an account closure, which is the same list as the one provided if you are closing your Hotmail account.
Select Next, which takes you to the following screen.
Check each box as you read the coinciding item to let Microsoft know you are aware of the terms of closing your account.

Click Mark Account for Closure to finalize the request to close your Outlook account, which will take place after the 60-day waiting period.

How to Delete My Hotmail Account on My Phone
With technology being what it is, you more than likely use your phone to take care of your online business while waiting in line, carpooling to work or relaxing at home. The process to delete your Hotmail account using your smartphone is just as easy as using a computer.
iPhone
Sign in to your Hotmail email account from the login page.
Enter your credentials as you normally would to sign into your account.
Select Settings, then Account Settings.
Scroll down on the page and you will see a Close Account Option.
Verify you actually want to close your account by clicking yes, and simply follow the steps, moving on to the next screen.
Click OK next to Mark Account for Closure. This means a request has been sent to close your account, but you will still have to wait 60 days for the account to actually be closed.
Android
Navigate to your Hotmail login page and enter your ID and password.
Go to Settings, and then to Account Settings.
Click Advanced Account Settings.
Confirm your request to close your account by clicking OK. That's all it takes for you to request that your account be closed.
More Articles