Design of a Belt Conveyor
by Amy Rodriguez
; Updated September 26, 2017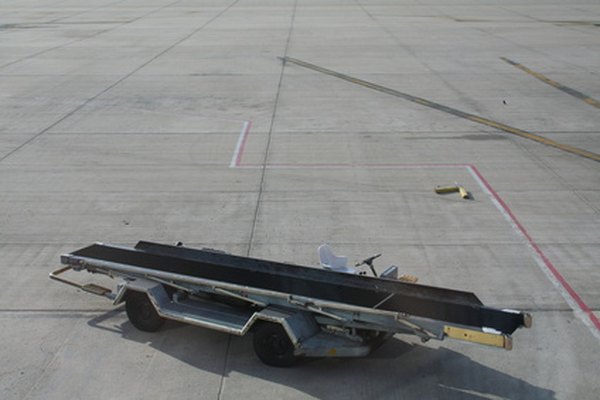 Factory production depends upon machinery that facilitates speed and accuracy. Using a belt conveyor is an efficient way of moving items from one area to another for assembly or shipment.
Function
Belt conveyors allow boxes or materials to be moved, without wasting manpower by manually lifting items. In addition, the belt conveyor can be used as an assembly or inspection line, setting the conveyor at an allotted speed to manipulate the items sliding past.
Features
A belt conveyor is comprised of a rectangular bed, flanked by two pulleys that are powered by motors. A large belt is wrapped around the bed and pulleys, subsequently rotating around the bed and pulleys, creating movement in one direction.
Considerations
Belt conveyors can be customized to practically any length, or even built on an incline to move items up to another level. Designs may vary depending on the weight the items carry, as well as the speed the user would like the belt conveyor to operate at for peak performance.
More Articles