Can Instagram Have Visitors?
by Tammy Columbo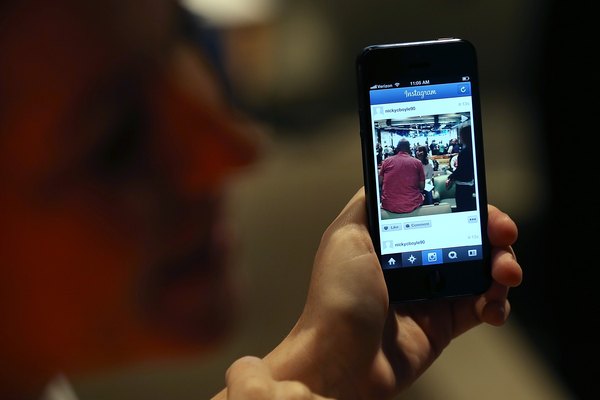 You don't necessarily need to have an Instagram account to view pages on the site. An Instagram account owner can email or post the URL to a public or private post to enable visitors to view the post content. If the account owner has designated content as private, though, visitors cannot see the protected profile and content unless the account owner provides access. The account owner can provide access by approving the visitor as a follower, or by sharing specific posts on another social network.
What Is a Site Visitor?
A site visitor is a site user who is not logged in to the Instagram platform. Before users join Instagram, they can view photo displays for Instagram accounts by entering the Instagram URL with the account username, or by clicking on a URL to a public photo or video posted by the account. You can test Instagram as a visitor, even if you have an account on the platform.
Test as Visitor
If you open Instagram and then log out of the platform so the site registers you as a site visitor instead of a member, you only see the Instagram login screen when you open the mobile app or launch the site in a browser. However, if you want to view public posts belonging to a certain account, you can do so by clicking a link to the content or by entering the account's Instagram URL directly into a browser's address bar.
Public vs. Private Posts
By default, all Instagram posts are public for all to see. However, Instagram members can modify their privacy settings to their content. If you want to hide content on Instagram, log in to the mobile app, then tap the "Menu" icon. Tap "Edit Your Profile" to open the Profile menu. On iOS devices, slide the "Posts are Private" switch to "On." On Windows mobile and Android devices, tap the check box next to the "Posts are Private" entry.
Sharing Private Posts
If you configure your posts as Private on Instagram, any user who wants to follow you from that point forward must submit a request to you. You can approve or ignore the request. However, private posts do not prevent the account owner from posting his private content from Instagram on other social networks. For example, an Instagram account owner who has set his profile to Private can share an Instagram post on Facebook. This will make that specific content accessible on Facebook, but the user's profile and all his posts are still private and inaccessible on Instagram. If a Facebook user attempts to peruse the Instagram account owner's content on the Instagram site, the visitor sees a screen that displays "This User is Private."
References
More Articles