The Dimensions for a Twitter Thumbnail
by Andy Warycka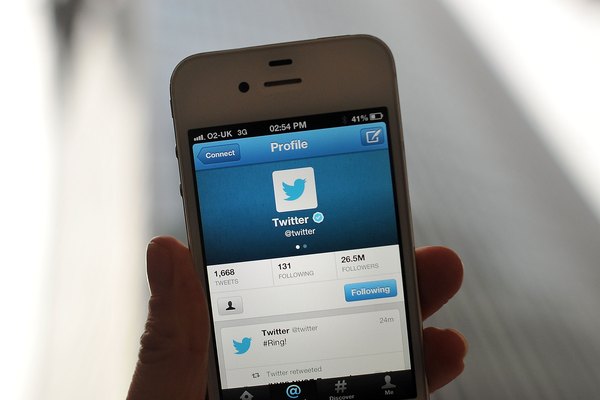 When you replace the default Twitter thumbnail with a picture of your own for your bio photo, it's only logical to want to know the dimensions of the image Twitter uses to show your face to the world. However, Twitter automatically resizes the image correctly for you. Still, it's important to keep the square format and maximum file size in mind when uploading.
Trimming Your Thumbnails
The Twitter thumbnail as it appears at the top of the page above the user bio is 73 by 73 pixels. When you click on the image above the bio, it expands to a larger size, up to a maximum of 500 by 500 pixels. The thumbnail image that appears next to tweets in the timeline is small -- 48 by 48 pixels, and the image in the upper left when on the Home tab is 31 by 31 pixels.
Twitter takes any image you upload, up to 2MB in size in JPG, GIF or PNG format, and automatically resizes it for proper display. All Twitter bio images are square in format, so any photo you upload that is rectangular in format must be cropped to appear framed correctly. You can do this with your own image editor, or you can crop the image when you upload it to Twitter.
More Articles