How to Put a Facebook Like Box Into a Tumblr Sidebar
by Naomi Bolton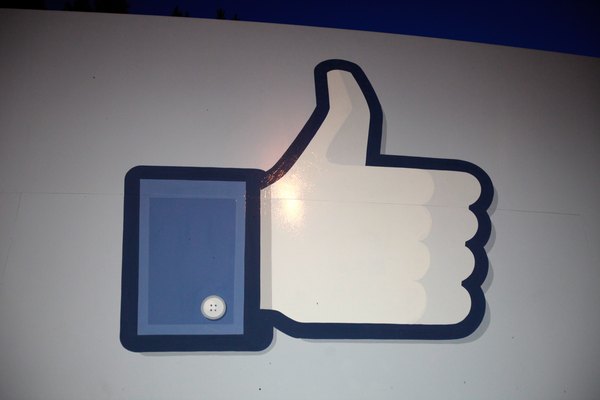 Social plugins such as the Facebook Like button are available for free from the Facebook Developers website. All the code required to place this button on your Tumblr blog automatically generates after you input the URL of your blog and select the layout, so you do not need any coding experience. Paste the code into the Description section of your Tumblr blog to have the Like button display on your sidebar. Visitors can then click the button if they enjoy the content of your blog, placing a link on their Facebook news feed.
Sign in to your Tumblr account, and then click the down-arrow button next to the name of your Tumblr blog. Select the Tumblr blog to which you want to add the Facebook Like button if you have more than one blog.
Right-click the URL displayed below the name of your blog on your Tumblr dashboard and select "Copy Link Address," "Copy Link Location" or "Copy Shortcut" -- depending on your browser -- from the context menu.
Open a new browser tab and go to the Facebook Developers page for the Like button social plugin (link in Resources). Log in to the page using your Facebook username and password.
Click in the URL input box, and then press "Ctrl-V" to paste the URL to your Tumblr blog.
Select an option from the "Layout" drop-down list to determine how the Like button is going to be displayed on your Tumblr blog. The amount of likes can be displayed above or next to the button, or you can opt for only the button. The preview window displays how the Like box will appear with your currently selected settings.
Clear the check box next to "Show Friends' Faces" if you do not want thumbnail photos of Facebook users who click the Like button to be displayed in the box. Clear the "Include Share Button" check box if you only want a Like button without the Share option.
Type the preferred width, in pixels, for the Like box in the Width input box. The width of the Facebook Like box must be the same or smaller than the width of your Tumblr sidebar.
Click "Get Code," and then log in using your Facebook username and password.
Click the "IFRAME" tab, and then click the code box to highlight the plugin code. Press "Ctrl-C" to copy the highlighted code to the clipboard.
Open the tab with your Tumblr dashboard, and then click the "Customize" button.
Click inside the Description input box, and then press "Ctrl-V" to paste the Like button code. The Like box is displayed in the preview section to the right.
Click the "Save" button if you are satisfied with the placement of the Like box in your Tumblr sidebar, and then click "Exit" to return to your dashboard.
More Articles