Great Tumblr Themes Integrating Flickr
by Jen Cordwainer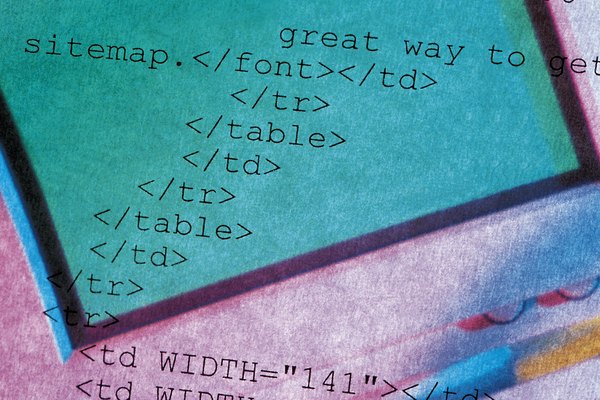 Several Tumblr theme developers have incorporated Flickr feeds in layout designs that can be installed on your current Tumblr accounts. These themes can either be found in Tumbr's free and premium Theme Garden or on a developer's website. Some of these themes simply add a widget to your sidebar navigation, while others showcase a customizable amount of recent photos from your Flickr stream.
Fluid
This colorful theme by Pixel Union can be installed for free from their Tumblr Theme website (link in Resources). You can alter the background image and colors on this template, and it supports a wide variety of third-party feeds, including Flickr, Instagram and Twitter. Once you install Fluid, you can link it to your Flickr account by visiting the "Customize" page from the Dashboard, then typing your Flickr login credentials into the corresponding text boxes. Your recent photos are displayed in the Flickr feed and you can control how many photos to display at once.
Pierre
This is a minimalistic Tumblr theme created by developer mikedidthis. A single license can be purchased from the Theme Forest website for $20 as of December 2013 (link in Resources). Multiple photo stream services can be connected to this theme, including Flickr and Instagram. Photos are displayed on a single-color background. Like the Fluid app, you can also define how many Flickr photos are displayed on your Tumblr.
Cygnus
This is another minimalistic theme with blocky elements. Rather than showcasing multiple Flickr pictures, your stream is limited to a single, recent photo at a time. This photo is displayed in a sidebar widget near optional Instagram and Last.fm feeds. The Cygnus theme can be purchased directly from the developer's website for $6.50 as of December 2013 (link in Resources).
Aperture
This is a Premium layout that can be purchased on the Aperture Tumblr theme page for $49. Aperture was designed to showcase graphics specifically, with features like slideshow animations, custom galleries and grid views to showcase illustrations and photography. Flickr photos are integrated within the "About" page, which allows you to showcase a custom amount of recent photographs. Other social media accounts, such as Twitter and Instagram, can be linked to the "About" page.
More Articles