Posting External Audio Files on Tumblr
by David Wayne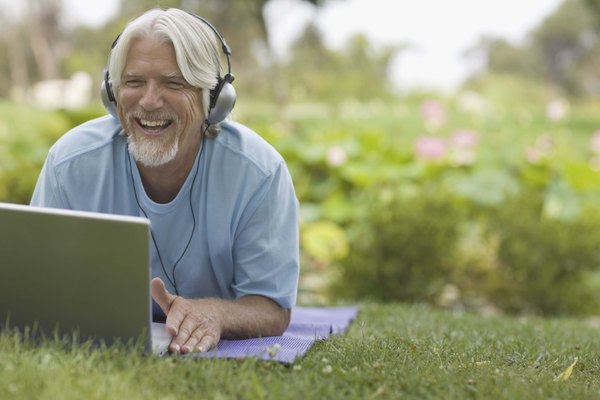 The daily limit for Tumblr audio uploads is one track per day, and the file must be in MP3 format and be no larger than 10MB. However, you can avoid these restrictions by embedding externally hosted audio files. This feature is built into Tumblr and requires an account with a separate audio-hosting site.
Storing Audio Files on a Web Host
Create a free or paid account with a Web-hosting service such as Dropbox, SoundCloud or Box (links in Resources). When you upload an audio file to your account, a public link is displayed, and you can paste this link into Tumblr's URL text box to stream the audio to your blog. Streaming audio is subject to the hosting site's bandwidth limits, which can be around 20GB per day for a free account. If you exceed this limit, your account may be suspended and your streaming audio temporarily interrupted.
Streaming Audio on Tumblr
After copying your song's public link, visit your Tumblr account page, click "Audio," select "External URL," and then paste the link into the text box. You are prompted to enter a song title and upload an image. Click "Select Album Art" to locate an image file on your computer, if you have accompanying artwork. Click "Post" to have the music immediately available in an embedded audio player; visitors to your blog can hear the song by clicking "Play."
More Articles