How to Grab a Clip From a YouTube Video & Blog It on Tumblr
by Kathryn Hatashita-Lee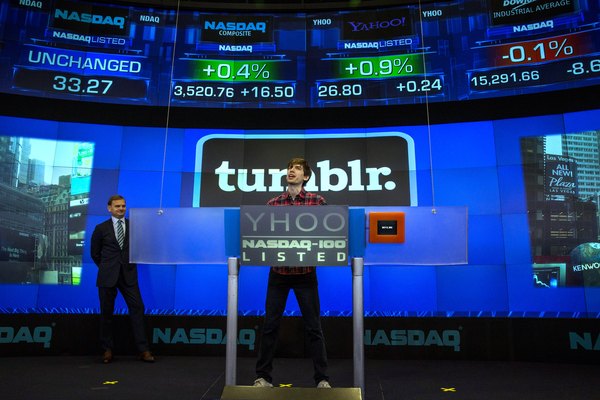 A YouTube video clip can add a powerful message to your Tumblr blog when you show the right content in a specific time range. Work with the start and end times of the clip to insert what you need. Each video comes with a unique identifier that is included in the HTML code. Copying this embed code from YouTube and pasting to your Tumblr blog will insert this video. To show only a clip, you update this code with the start parameter and end parameter to show only the content for this time range.
Start the YouTube video and write down the start and end times for this clip based on the number of seconds from the video's beginning. For example, a start time of 1:30 is 90 seconds.
Click the "Share" link and then select "Embed" to display the embed code. Press "Ctrl-C" to copy this embed code. The check box for "Use old embed code" must remain deselected or blank.
Open your Tumblr Dashboard, select the blog and click the "Text" link to open the text box.
Click "<html>" on the toolbar to open the window in HTML mode. Press "Ctrl-V" to paste the embed code from YouTube to your Tumblr post. This embed code includes the video's unique identifier code located to the right of "embed/". For example, <iframe width="560" height="315" src="//www.youtube.com/embed/XXXXXXXXXXX" frameborder="0" allowfullscreen></iframe>
Insert this code after the video's unique identifier and before the double quotation marks:
?start=AA&end=BB
Substitute "AA" with the start time in seconds. Substitute "BB" with the end time in seconds.
Click "Post." A rectangle icon displays on your blog post; click it to open your blog post with the video clip.
More Articles