The Top 10 Smartwatches of 2014
By Jason Cipriani
Updated September 15, 2017
The smartwatch has been making a name for itself recently. Despite the fact that a year or so ago, this new kind of gadget didn't even exist, there are now a range of smartwatches available from a slew of companies.
While different companies have different takes on how a smartwatch should work, all smartwatches try to eliminate the need for you to take your phone out of your pocket to read simple alerts, making you more productive. Here are your options today.
Pebble
The original Pebble was a Kickstarter phenomenon, raising over $10 million. Compatible with Android and iOS, the Pebble sends alerts from your smartphone on your wrist.
In addition, the Pebble App Store includes watchfaces and apps such as Foursquare and Yelp, and fitness apps like RunKeeper. Currently there are over 1,000 apps available for the Pebble smartwatch. The Pebble is available in black, grey, white, orange, and red. Using a 22mm watchband, Pebble owners can swap out bands to personalize the watch. It's available in Best Buy and online from GetPebble.com for $150.
Related: Click here for more information about the Pebble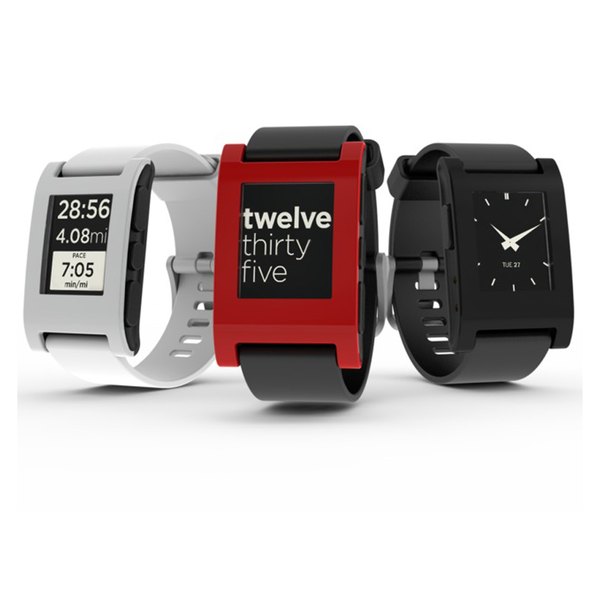 Samsung Gear 2
Samsung has followed up its original Galaxy Gear -- despite being less than a year old -- with the new Samsung Gear 2. The revamped watch runs a custom operating system called Tizen, and offers swappable watchbands, themes, and a IR transmitter for controlling your TV.
The Gear 2 sends alerts from any Samsung Galaxy smartphone to the watch. You can even place or receive calls directly from the watch, using its built-in speaker and microphone. For the fitness conscious, the Gear 2 packs a heart rate monitor, step counter and sleep tracker. There's also a camera for snapping photos or recording videos from your wrist. The official launch is expected in April, but pricing has yet to be announced.
Related: Click here for more information about the Samsung Gear 2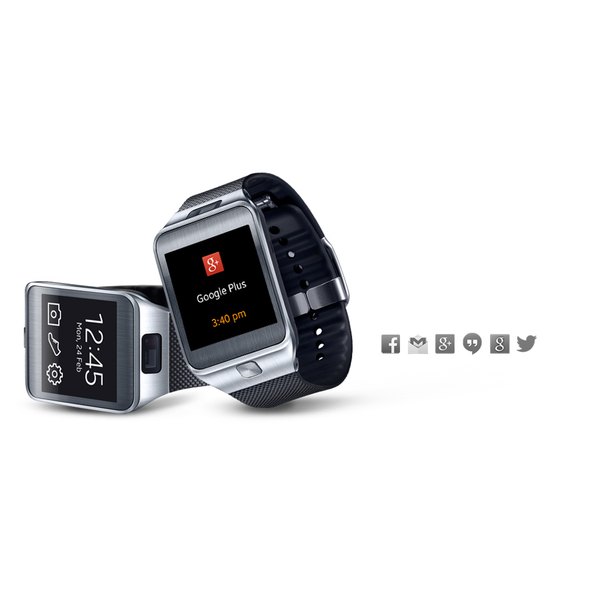 Qualcomm Toq
Qualcomm's take on a smartwatch is called the Toq. Toq works with any Android device running Android 4.0.3 and up. Naturally, it will display alerts from your smartphone. But in addition, you can view your agenda, the weather, stocks, and more. You can navigate the watch using the touchscreen and gestures. It includes a wireless charging station and optional wireless earbuds. The Toq is available from Qualcomm or through Amazon for $250. It's available in black or white, without an option to change the band.
Related: Click here for more information on the Qualcomm Toq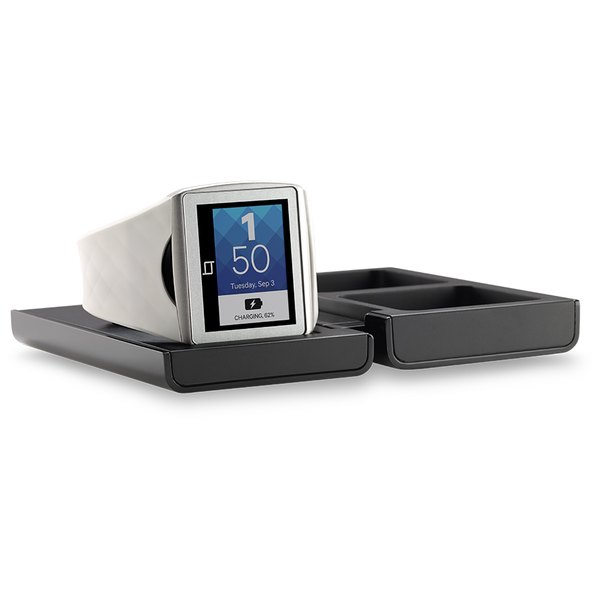 Pebble Steel
A follow-up to the original Pebble, the Steel has been shipping since January. Featuring a completely redesigned housing, the Steel brings an elegant look to the smartwatch lineup from Pebble.
The new housing comes in stainless steel or matte black, with Corning's Gorilla Glass over the top of the display to help eliminate scratches. The Pebble Steel is currently available for order from GetPebble.com for $250, but don't expect to get it right away. Due to high demand, ship times for either model range from 6-8 weeks.
Related: Click here for more information on the Pebble Steel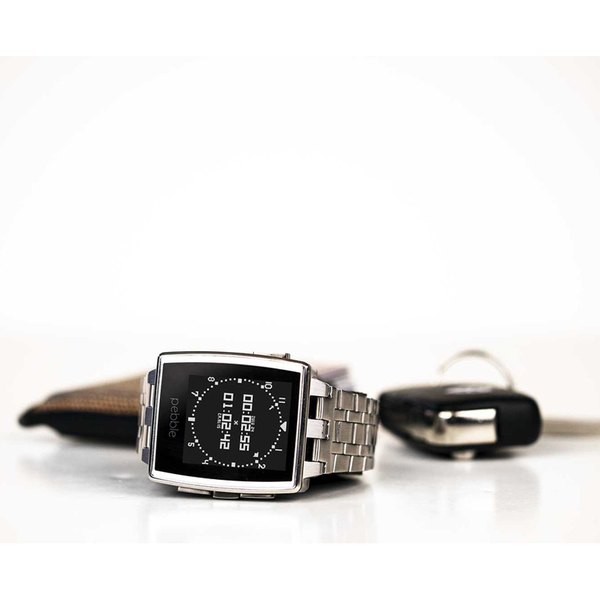 Kreyos
The Kreyos is the only smartwatch that's advertised as compatible with iOS, Android, and Windows Phone 8.
In addition to sending alerts to your wrist, the Kreyos also tracks your workouts and sports activities. You can control the watch through a combination of buttons, gestures, and voice commands. The Kreyos brain is capable of stepping outside the smartwatch frame and becoming a necklace. Or you can clip it to a waistband or backpack strap. The Kreyos is currently available as a pre-order for $170, and should ship in April.
Related: Click here for more information about the Kreyos smartwatch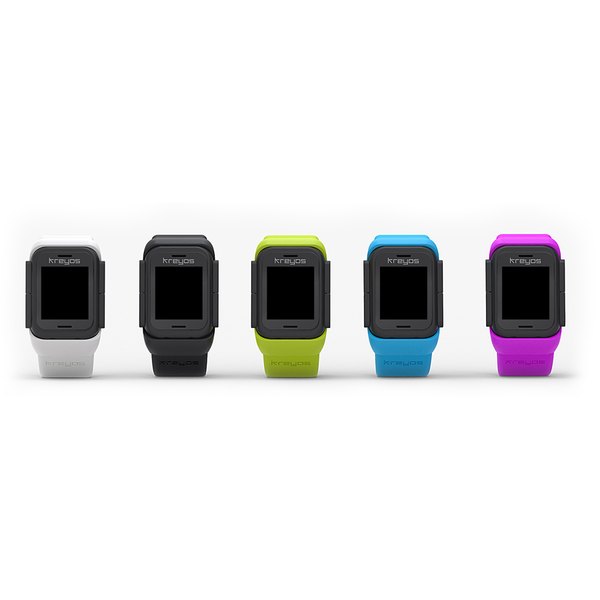 I'm Watch
When paired with an iPhone, Android device, or BlackBerry 10 device, the I'm Watch delivers nearly all of your alerts to your wrist. You can even check Instagram, Twitter, Facebook, top news and more directly from the watch.
Using the "i'market," users can purchase and install additional apps for the smartwatch to expand its capabilities. The I'm Watch is currently available for $350 directly from I'm Smart, or through a single Ralph Lauren store in New York City.
Related: Click here for more information on I'm Watch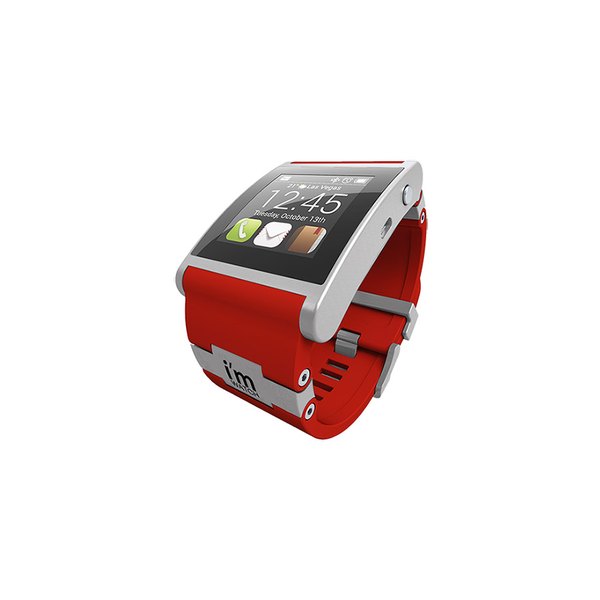 Samsung Gear 2 Neo
When Samsung announced the Gear 2, it also announced the Gear 2 Neo. The Neo version of its latest smartwatch ditches the camera (presumably to lower the cost).
Featuring the same IR blaster for controlling your TV, customizable straps, heart rate monitor and activity tracker, the Neo is everything the Gear 2 hopes to be, just without the extra eye. The Neo will only work with Samsung Galaxy devices, which can be a big mark against if you're not a Samsung smartphone user. Pricing hasn't been announced yet, but the Neo is set to be made available in April.
Related: Click here for more information about the Samsung Gear Neo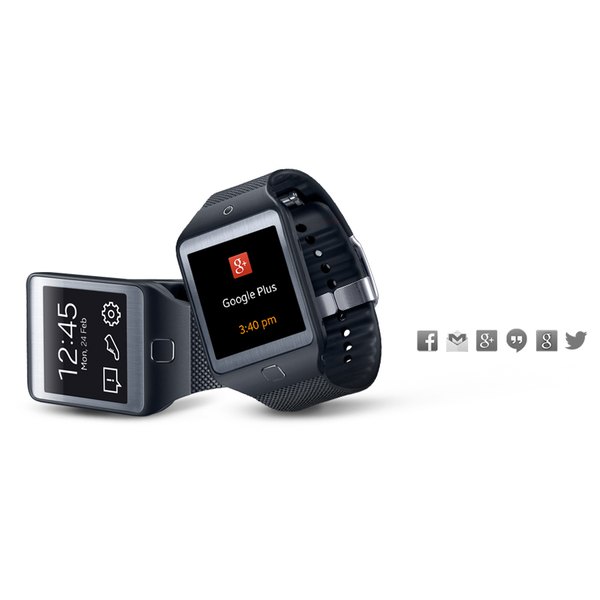 Cookoo
The CooKoo doesn't offer much in way of being able to read your alerts on the watch itself. Instead, simple icons appear on the watch when you receive new messages or a phone call. The watch also offers a remote camera trigger, music controls, and a "find my phone" feature.
The Cookoo is compatible with both Android and iOS, and comes in five colors. There currently isn't an app store, but the company does have plans to bring in third-party developers to create apps for it in the future. You can order a Cookoo watch online for $129. Additional bands are also available.
Related: Click here for more information about the Cookoo smartwatch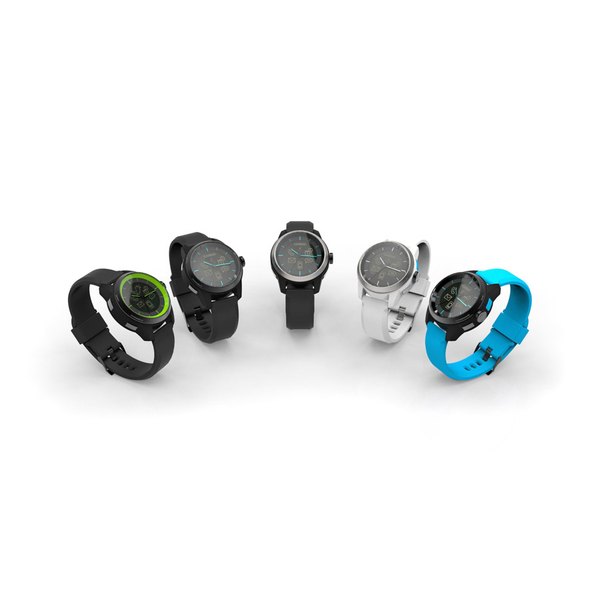 Samsung Gear Fit
Looking more like a bracelet than a watch, Samsung recently announced the Gear Fit. The Fit is primarily an activity monitor -- complete with heart rate monitor, step counter, and sleep tracker.
In addition, it also acts as a smartwatch by bringing alerts from your Samsung Galaxy smartphone to your wrist. (Though you won't as much room for text, or the ability to place and receive calls.)
Customizable themes and changeable bands are also part of the Fit's list of features. Pricing is TBD, but it's expected to launch in April.
Related: Click here for more information about the Samsung Gear Fit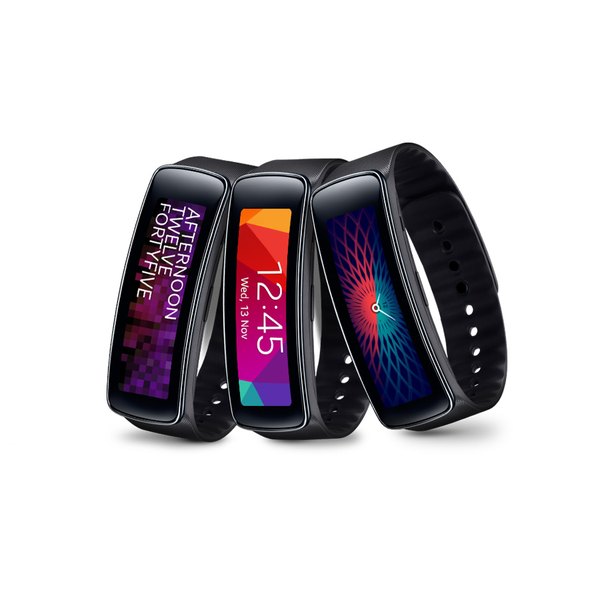 Sony Smartwatch 2
Sony's latest foray into the smartwatch market comes via the Smartwatch 2. Available for Android devices, the Smartwatch 2 uses NFC for quick pairing to your smartphone.
Instead of building its own app store for the Smartwach 2, Sony allows the watch to accept apps from Google's Play Store. RSS feeds, fitness tracking, remote shutters, and cocktail recipe apps are a few examples of what's currently available. You can currently order the Smartwatch 2 from Sony for $200.
Related: Click here for more information about the Sony Smartwatch 2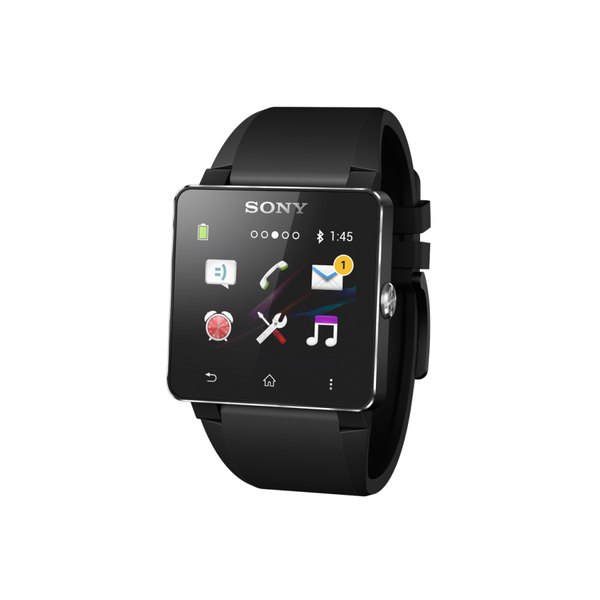 Metawatch Strata and Frame
The MetaWatch comes in two styles: The Strata (pictured here) is toned-down, while the Frame offers a more upscale, stainless steel frame.
You can quickly view your agenda, missed calls and messages, stocks, weather, and the time (naturally) in the grid layout found on the MetaWatch. Both Android and iOS users are welcome. The Strata is available in various bright colors, and the Frame being available in black or white. At $129 for the Strata, and $179 for the Frame, either MetaWatch model can be purchased from Best Buy.
Related: Click here for more information about the Metawatch Strata and Frame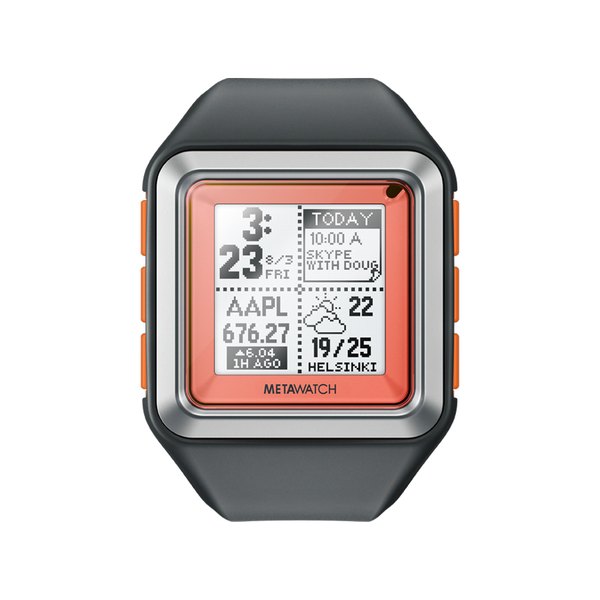 Writer Bio
Jason Cipriani has been a technology writer since 2009. He offers daily tech tips on CNET, reviews new products on TechdadReview.com, serves as a weekly contributor to the "Pueblo Chieftain" newspaper and covers tech-related topics for "PULP" magazine.