When to Use the SRS TS XT Setting on a Samsung
by Lara Webster
; Updated September 28, 2017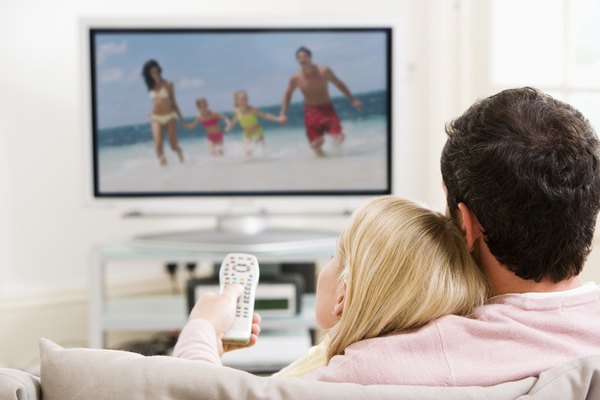 The SRS TS XT audio setting is appropriate in most situations while watching a Samsung television. SRS TruSurround XT, which is the name of a surround sound technology, will work with live television programming or a DVD, and serves to enhance the audio's clarity and bass without the need for extra speakers.
SRS TS XT
At the time of publication, the SRS TS XT setting is standard on televisions from multiple manufacturers, including Samsung. It is designed to include a powerful base response, and match the size and frequency response of your television set's speakers.
Speakers
The SRS TS XT setting is ideal for when you don't have surround sound speakers available. Traditionally, surround sound speakers are purchased separately from your television and placed around the room, often several feet away from the TV. Because SRS TS XT works with the two speakers built in to your television, it amplifies audio on its own.
Dialogue
One of the primary features of the SRS TS XT is dialogue enhancement, which allows you to hear what people are saying on a DVD or television program more clearly. If you are watching a Samsung television and the dialogue is too quiet or difficult to decipher, the SRS TS XT setting should increase the clarity of words spoken onscreen.
Audio Formats
According to its developer, the SRS TS XT setting works with most multichannel audio formats. Most TV broadcasts are formatted in 5.1 channel format, as are many DVDs, which is fully compatible with the SRS TS XT setting on a Samsung television. The SRS TS XT setting shouldn't be used for audio channel formats above 6.1, however.
References
Photo Credits
photo_camera

BananaStock/BananaStock/Getty Images