Free SD Card Recovery Programs
by Misty Faucheux
; Updated September 28, 2017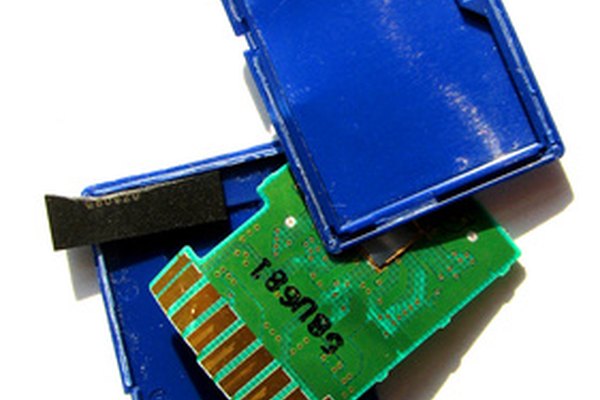 SD, or Secure Digital, is a type of memory card that is specifically designated for mobile devices, including digital cameras/camcorders, laptops, media players, GPS (global positioning satellite) devices and cell phones. You can download some SD recovery programs free of charge, and use them to retrieve data that was lost due to software or hardware issues, or that was accidentally deleted.
CardRecovery
CardRecovery recovers lost or deleted digital camera files, including photographs and videos. It is compatible with SD cards, xD Picture Card, Memory Stick, CF (Compact Flash), MicroDrive, MMC(MultiMediaCard), SmartMedia Card, Mini SD, MicroSD and SDHC (Secure Digital High Capacity). The program uses SmartScan technology, which scans the card and finds the lost files. Once the program finds the files, it repairs the files and saves them to a new location designated by the user. The program will not repair or overwrite files on the card; it will only recover the data. Besides digital cameras, this program also recovers data from cell phones, MP3 players and PDAs (personal digital assistant).
cardrecovery.com
PC Inspector Smart Recovery
This is a freeware (free of charge) program, and it recovers files from Smart Media, SD cards, Flash Cards, Sony Memory Stick and IBM Micro Drive. This program retrieves accidentally deleted files, and it can also recover formatted (how computers encode files for storage) files, including photographs, videos and audio. Another feature of the program is that it also scans for problems in the card. To use Smart Recovery, users only need to select the correct options and run the wizard. Then, PC Inspector will recover the lost files. The program is compatible with all versions of Windows.
Disk Digger
This program retrieves files from multiple devices, including hard drivers, USB flash drives, SD cards and other types of memory cards. It is compatible with Windows Vista, XP and 7, and it comes in several languages. This system works by passing up the Windows files systems drivers, and then it immediately starts scanning the hardware. The system can also scan inaccessible or corrupted drives. The program pulls up the files that were deleted within the file's directory or searches for pieces of the file scattered throughout the system.
Photo Credits
photo_camera sd memory card broken image by Tom Stewart from Fotolia.com