How to Fix Washed Out Photos
by Mark Spowart
; Updated September 22, 2017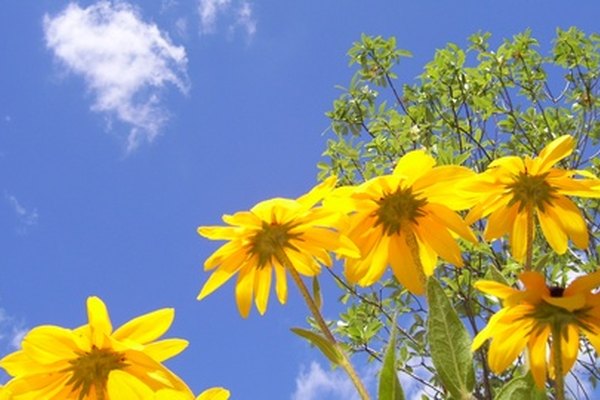 Items you will need
Home computer

Adobe Photoshop software or similar photo editing software
After spending a day shooting, you are likely excited to get home, upload your pictures on to your computer and start to edit. To your disappointment, through an incorrect or tricky exposure you discover a number of your pictures are washed out, as a result of overexposure or blown out skies (no detail in the sky; it just appears as big white area). This is not uncommon and is relatively easy to fix as long as there is digital data in the washed-out sections that an editing program can adjust (there are a number of photo editing programs available; Photoshop is one the more common programs used by photographers).
Upload your photos to your computer and open Adobe Photoshop editor.
Select the photo you want to edit by clicking "file" in the navigation bar, then select "Open" from the menu, locate the photo you want to edit, and click "Open."
Using the "Layers" navigation window on the right side of the screen, right-click on your photograph located at the top of the navigation window. Your photograph will be named "background." After you have right-clicked this icon a menu will appear; select "duplicate layer." A layer is like a fresh sheet of transparent film you are putting on top of your picture. You can adjust different sections of your photo by using different layers for each section that needs editing. After selecting this layer it will create a new layer called "background copy."
Double-click the "background copy" layer. This will open a new menu titled "layer style." Click on "blend mode" and chose "multiply" from the new menu. There will be an adjustment slider titled "opacity." Adjust this slider until you reach the exposure your want for your photo. Click "ok" in the "layer style" menu and the changes will be made to your photo.
To save your adjusted photo, click on "layers" in the navigation bar, scroll down towards the bottom of the menu, select "flatten image." Once this is done, your photo can be saved as a JPEG file for printing.
References
Photo Credits
photo_camera blue skies and flowers image by Chorndog from Fotolia.com