How to Search Netflix by MPAA Rating
by Greg Lindberg
; Updated September 22, 2017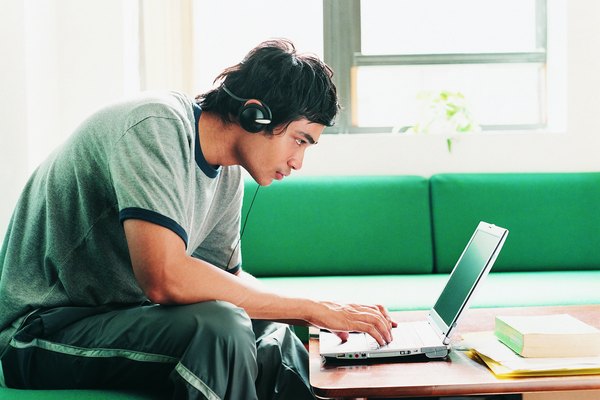 Netflix is video renting company that allows you to select films to be sent to your home as well as view streaming content online. You can also choose to have up three films sent to you at a time. You can use your PlayStation 3, Xbox 360 or Nintendo Wii video game console to stream movies available on your account. Once your Netflix account is established you can determine specific settings, such as the maturity level. The maturity level will determine the types of movies you can view and search for based on the film's MPAA rating.
Go to the official Netflix website; the Member Sign In screen will appear. Enter your email address and password into the appropriate fields, and then click on the "Continue" button. If you want to always remain logged in, click on the box next to the "Remember Me on This Computer" field so that it's selected.
Click on the "Your Account & Help" option from the top right corner of the page to access the Your Account and Help page once you are fully signed into your account.
Scroll down towards the bottom of the page and click on the "Account Profiles" option below the "Preferences" heading. The DVD Screen Profiles pages will appear showing your name, assigned DVDs and maturity level.
Click on the "Edit" option next to your name and below the "Change" heading to bring up the Your Account screen. Click on the drop-down menu next to the "Maturity Level" field. Make sure you select the correct profile for which you want to change the maturity level.
Select "All Movies", "R", "PG-13", "Unrated Family", "PG" or "G" and then click on the save button at the bottom of the screen. You will return to the Your Account and Help page, and you will then be able to search by rating based on what you selected.
Tip
Know what the ratings mean before you select them. The Motion Picture Association of America (MPAA), which is non-profit organization that works with movie studios, chooses the ratings that apply to the films available on Netflix. R ratings stand for "Restricted" and include films best suited for people over the age of 17. PG-13 stands for "Parents Strongly Cautioned" and is for films that may be inappropriate for children under the age of 13. PG is assigned to films that may have slightly inappropriate material for children, and G ratings are assigned to films for all ages.
Photo Credits
photo_camera

Digital Vision./Digital Vision/Getty Images