How to Use Windows Media Center to Play ZSNES on an XBox 360
by Nick Grimes
; Updated September 22, 2017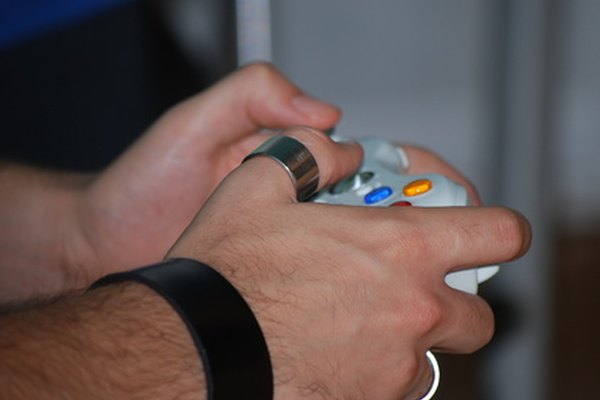 Items you will need
Xbox 360 console linked to home network

Networked PC running Zsnes
The Microsoft Xbox 360 can be used to play a large library of games designed for the console, as well as an ever-expanding back catalog of games from the original Xbox. However, it's also possible to use the machine to run games from a personal computer, streamed to your console over a home network. This includes running the popular Super Nintendo Entertainment System emulator, Zsnes. The program can be used to emulate SNES games on the screen used for playing the Xbox 360.
Move your "Zsnes" directory to the root of your computer's "C:/" drive, so the directory's path is "C:/Zsnes."
Open your computer's "Start" menu and select "Notepad" from the "Programs" directory.
Copy the following text into your Notepad file:
<application name = "Zsnes" SharedViewport = "" NowPlayingDirective = "" run = "C:/Zsnes/Zsnes.exe"> <capabilitiesrequired directx="True" audio="False" video="False" intensiverendering="True" console="False" cdburning="False" /> </application>
Open Notepad's "File" menu and select "Save As." Save the file as "Zsnes.MCL." Depending on your computer's settings, you may have to save the file as "Zsnes.TXT," then right-click and manually change the suffix to "MCL."
Turn on your Xbox 360 and open Windows Media Center. Navigate to the "My Programs" section of the menu and select "Zsnes" to run the program from your Xbox 360.
Tip
Zsnes can be run from any directory on your computer, but placing it on the machine's root directory provides easier accessibility, and reduces errors in the notation of the Notepad file.
References
Photo Credits
photo_camera controller image by Thommi from Fotolia.com