How to Program a Dish Network Remote to a TV
by Art Corvelay
Updated September 28, 2017
Rafael Andrade/Demand Media
Dish Network is a company that provides satellite television. Dish Network uses satellite receivers that are controlled by a remote control. You can program your Dish Network remote to control various electronic devices including your television. Programming your Dish Network remote is usually completed when the Dish technician installs your satellite dish. However, if your remote was never programmed or you purchased a new TV, you can easily program the remote to control your TV.
Turn on the television that you want your Dish Network remote to control.
Locate and write down the device code for your television. You can find this in the back of the user manual than came with your remote. If you no longer have the user manual, see this article's "Resources" for a link to Dish Network device codes.
Press and hold down the "TV" button for at least three seconds. Let go of the "TV" button when the lights begin to flash.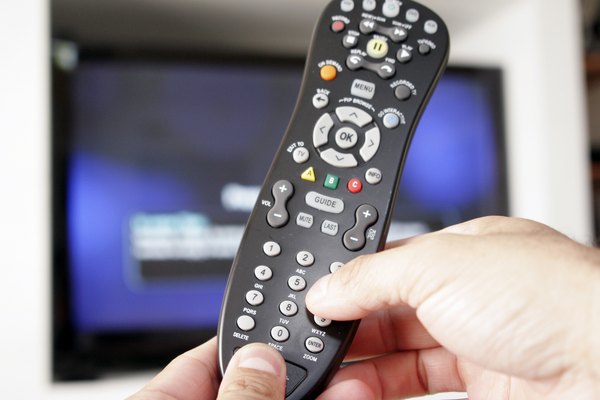 Enter the device code using the number pad on the remote control.
Press the "#" key on your remote control, and the "TV" button flashes three times.
Press the "Power" button on the remote and the television should turn off.
Rafael Andrade/Demand Media
More Articles