How to Start Your Own Movie Review Website
by John Briggs
Updated September 22, 2017
Franco Folini: flickr, ralphhogaboom: flickr
A movie review site must be a labor of love as it can be lots of work. It may take just as long to write a review as it does to watch a movie. A site will have to be updated weekly, daily, or even several times a day, depending on its focus. It can include reviews of new movies, classics, celebrity gossip and trivia that should both entertain and inform a reader.
Decide on a niche or purpose for your site, whether it be new releases or a specific genre such as horror films, comedies, westerns and independent films.
Create a domain name tied to your Web site's specific focus and buy it from your site's host. The easier it is to remember the better, and be prepared to accept a .net, .biz. or .info extension.
Design your site using HTML code, user-friendly programs like FrontPage and Dreamweaver or a template offered by your Web site's host.
Build a background suitable for your Web site. If focusing on contemporary films, give it a glitzy Hollywood look; if reviewing bad comedies, give it a cheesy or campy style.
Add photos of classic movies or films you are reviewing. Web sites dedicated to those movies often have press stills that are meant for promotional purposes and are free to post under fair use laws.
Post movie trailers only if you have a studio's permission. These are usually protected by copyright law. If linking to a site that has the trailer, put it at the bottom of your review so that readers finish your article before clicking away.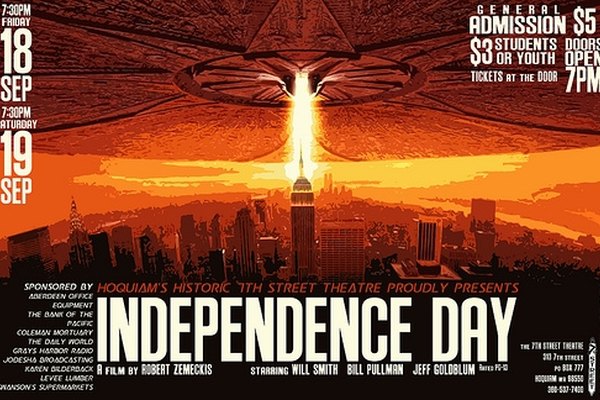 Place advertising on your site to generate revenue, or link to sites selling movie merchandise that offer affiliate programs. You get a commission if anyone goes to their site from yours and purchases products. Two good sites for this are Amazon.com and AllPosters.com.
Write a few reviews before launching your site live, even if that means writing reviews on classic films or newly released DVDs. Some readers will stay on your site longer.
Make the site user friendly, with movie categories and search options, either by film genre, actor, director, studio or era. Categories should be straightforward like 1940s films, Alfred Hitchcock, or musicals.
Announce the launch on social networking sites and movie forum chat rooms. Be sure to include the launch date for the new site and post a reminder when it goes live.
Launch the site and update frequently. New content keeps readers coming back.
Tips
Establish a regular update routine such as every Friday, or every Monday-Wednesday-Friday. Regular visitors will return on those days to read your posts.
Franco Folini: flickr, ralphhogaboom: flickr
More Articles