How to Get Free Minutes on an AT&T GoPhone
by Keith Evans
; Updated September 28, 2017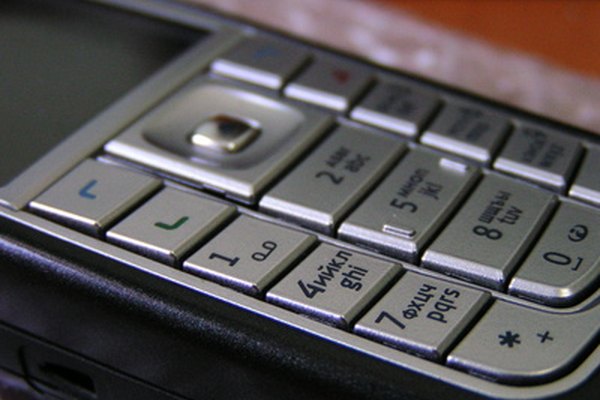 The prepaid mobile phone option from AT&T, known as the "GoPhone," has become a favorite of mobile phone users who want the freedom of no contracts and no monthly obligations. Purchasing minutes can be a considerable expense for long-winded talkers, but some websites offer a way to obtain free minutes for simple, quick work.
Visit www.PhoneLagoon.com and create a new account. Phone Logoon (an online offering from Dietzel and Dietzel, Inc.) is a service that compensates users for time spent viewing ads with free mobile phones, prepaid accounts and prepaid mobile phone minutes. Signing up for this service is simple, though the site does require a verification call to confirm the user information provided is accurate.
View advertisements and complete offers. After signing up for Phone Lagoon, you will have the option to browse through myriad offers available to the site's users. Many of these offers compensate the user with a certain number of "points" which can later be redeemed for merchandise including free phones and free prepaid minutes. The number of points associated with each offer is advertised alongside the offer itself, so you may select offers according to your interest in the product or service, or you may select them based on the point value. To find the list of available offers, simply click on "Available Offers" from the menu in the left-most column.
Accumulate points. As you view advertisements and complete offers on Phone Lagoon, you will accumulate points for your work. The number of points you receive for any given offer is dependent on several factors, so the number of points varies from offer to offer. Some users choose to accumulate points by completing only the offers in which they are genuinely interested, though others aggressively pursue the maximum number of points available by completing as many offers as possible.
The points you receive for each offer will be stored in an online account on the Phone Lagoon website, and you may redeem them for products or services at any time.
Redeem your points. When you accumulate enough points to redeem for a free AT&T GoPhone product, simply click on "Available Prizes" in the menu on the left-side of the of the screen. After clicking on "Available Prizes," click on the "AT&T GoPhone" text link in the middle of the page. A list of available AT&T prizes will appear. You can redeem as few as 15 points for free AT&T GoPhone minutes, or you can choose a complete AT&T GoPhone starter package for 20 points. Once you select your prize and complete the requested information, your free AT&T GoPhone minutes will arrive soon thereafter.
Tip
Some offers may take up to a few days to provide credit for completion. If you do not see your credit for a completed offer right away, check the site again later.
Tip
Phone Lagoon has been confirmed to be a valid source of free AT&T GoPhone minutes. Before joining similar services, be sure to perform extensive research to verify the company's reputation.
Photo Credits
photo_camera a cell phone macro image by Vadim Grinco from Fotolia.com