How to Get your Xbox 360 Repaired
by Nate Chang, eHow Expert
; Updated September 22, 2017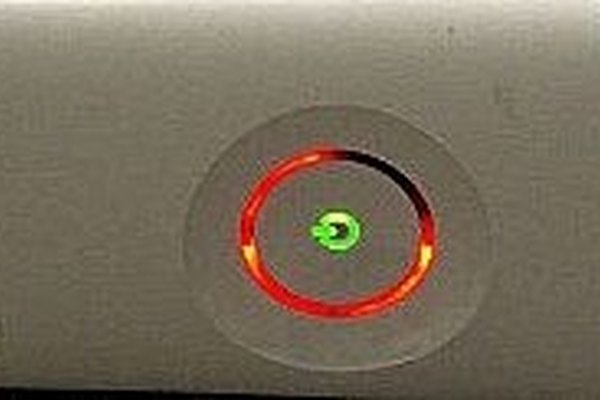 While it may have some fantastic games, an excellent online system and some hardcore hardware, the Xbox 360 also has a very high failure rate. If you're one of the masses who has had an Xbox 360 give out on you, do not despair! Help is on the way!
Check your original purchase date. The standard warranty for the 360 is 1 year, 3 years if you experience the red ring of death. If you're having problems, make sure your console is still under warranty. If it has been less than 30 days, you can probably take it back to the store you bought it at for a straight exchange or a refund.
If you just bought a new 360 console, save your receipt with the original box. This can save you a big headache later on.
Check for the red ring of death. See around the power button, that ring of green lights that tells you which controllers are connected? If that ring ever turns red, it indicates a general hardware failure. Microsoft recognized this issue, and extended the warranty to 3 years for any console that experiences a general hardware failure.
Go to http://www.xbox.com/en-GB/support/xbox360/ and create a profile if you don't have one already. It's free and only takes a minute.
Look for the Request Console Repair link once you've logged in. This will take you to a form you can fill out, which tells the Xbox 360 support team what is wrong with your console. If your console is still under warranty, all you do is fill out the form and wait for a pre-paid UPS box to arrive in the mail. Once it does, you follow the instructions that come with the box, then take it to a UPS store and have it sent back to be repaired. If it cannot be repaired, Microsoft will send you a new 360 instead!
Make sure you record the serial number (Microsoft should send it to you) of your new console and when you received it. Microsoft usually keeps this information on record, but having your own backup is always nice, just in case you need to send your replacement console in for servicing.
Be aware that if your console is no longer under warranty, you will need to pay to have it serviced (unless you've gotten the red ring of death, in which case your warranty is extended to 3 years.)
Enjoy your new console! Microsoft's turnaround time for repairs and replacements is TYPICALLY around 2 weeks. Depending on the time of year, this can be a bit shorter or a much, much longer.
More Articles