10 Tips to Beef up Your LinkedIn Profile
by Elizabeth Mott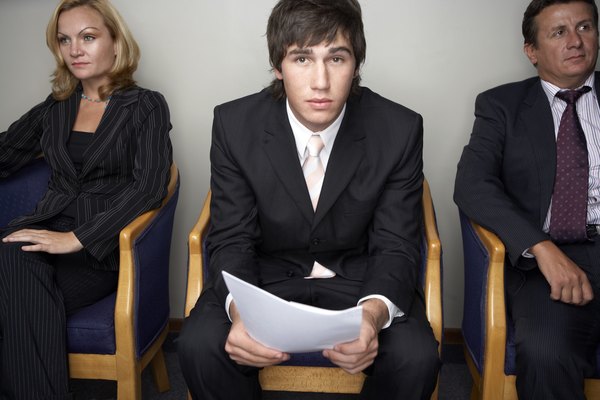 If you've signed up for an account on the LinkedIn online professional network, you're one of more than 200 million people around the globe to use the service as a way of presenting experience, skills, talents and abilities. Along with building a set of connections from among the ranks of your colleagues, clients, classmates and vendors, you can enhance the value of your LinkedIn profile by making strategic decisions about the information you include in it.
Photo
According to LinkedIn's statistics, incorporating your photo makes your profile seven times more likely to appear in search results. Without a photo, you show up as an anonymous silhouette. If you're a covert operative, that may be par for the course, but for regular business people, that anonymity can make people wonder why they can't see your likeness. Pick a current, professional-looking head shot, not a candid from an office party or a vacation photo with a palm tree behind your head.
Headline
Your name and headline appear at the top of your LinkedIn profile, along with your photo. Left uncustomized, the headline simply lists the title of your current job. Unless that's "Master of the Universe," it's not the most compelling way to promote your professional value. Open the "Profile" menu on your profile page and choose "Edit Profile" so you can replace the title with a professional selling message that describes your goals or value.
Custom Web Address
When you sign up for a LinkedIn account, the service assigns a URL to your profile page. That address contains your name in the midst of a hard-to-remember string of seemingly random letters and numbers. You can switch to profile-editing mode and change the address so it features just your name, unless another LinkedIn subscriber with the same name requests your chosen URL first.
Experience
Like your photo, your job experience helps make you more visible on LinkedIn. With your two most-recent professional positions listed on your profile, you increase your likelihood of showing up in search results by a factor of 12. LinkedIn requires you to lists the time periods associated with each position you've held, so if you're concerned about looking too green or too experienced, limit your job listings to account for the past 10 years. Avoid simply copying and pasting from your resume or CV into the experience section, however, as that robs you of an opportunity to present a different take on your job-by-job responsibilities and achievements.
Recommendations
LinkedIn recommendations come from connections who vouch for the quality of your work based on having collaborated with you as a vendor, colleague, classmate or friend. By soliciting recommendations from people who can vouch for varied aspects of your abilities and professionalism, you can use them to flesh out a wide-ranging picture of your capabilities and experience.
Skills and Endorsements
Adding skills to your LinkedIn profile enables you to list up to 50 areas in which your expertise concentrates. When your connections view your profile, they can endorse these attributes to show their approval of your work and capabilities. As of February 2013, the skills system can generate accidental duplicates. Don't try to correct the way endorsed skills appear, because any attempt to edit them -- even just to homogenize their capitalization -- will make the skills you alter disappear from the list. If you add them back exactly the way they appeared, the endorsed skills reappear.
Links
LinkedIn provides places to list your company website address and social media involvements. Depending on what you want to accomplish on LinkedIn, you can use these linking opportunities to direct people who view your profile to select aspects of your online presence. Whether you're using LinkedIn to promote your business or your personal experience, you can leverage these links to your advantage by limiting them to match what you want to emphasize.
Contact Info
Your LinkedIn profile can incorporate your phone number, address and IM contact. Whether you include any or all of these points of information depends on whether you want to use LinkedIn to promote direct contact with your connections. Only they can see this information. To make yourself accessible but still protect your personal privacy, you can limit the contact information to your business phone and address.
Groups
Signing up with LinkedIn doesn't limit you to presenting a polished profile. LinkedIn's groups offer opportunities to engage with other professionals in your field and people who share your interests. Displaying your group involvements on your profile helps show your commitment to your work, your alma mater or your interests. If the group you want to join doesn't exist, you can create it yourself.
Settings
Take the time to look through all of LinkedIn's personal and privacy settings so you can make informed decisions about the information you display on your profile and the extent to which it's visible to the public outside of LinkedIn. Likewise, look through the options that govern who can see your connections and identify how you want to be contacted. By choosing how much to reveal and to whom, you can limit your engagement on the service to those individuals and aspects that interest you.
Photo Credits
photo_camera

Fuse/Fuse/Getty Images