How Do I Set Up a Yahoo Email Account?
by Chad Davis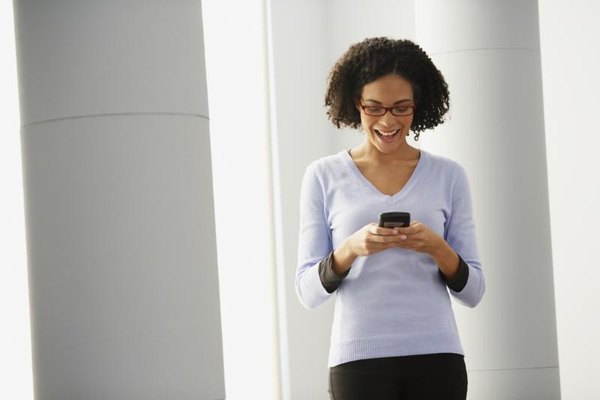 You can create a free Yahoo email address by signing up for a new Yahoo account on the Web. Your Yahoo Mail account gives you access to many features, including inbox folders, 200 mail filters, POP mail, forwarding and extra email accounts. Previously known as Yahoo Mail Plus, Yahoo Ad Free Mail is Yahoo's premium mail service, giving you exclusive Yahoo Mail Features for a yearly subscription. You can also create a Yahoo Business Email account and select from one of two plans bundled with many features, including a custom domain.
Standard Yahoo Mail
You can sign up for Standard Yahoo Mail by creating an account on the Yahoo Sign Up Web page (link in Resources). You are required to enter your first name, last name, mobile number and date of birth in order to create an account. The Yahoo username you create is the first part of your Yahoo email address, before @yahoo.com. In order to avoid account expiration due to inactivity, you must sign in to your account on your computer at least once every 12 months.
Yahoo Ad Free Mail
In addition to the features available with a Standard Yahoo Mail account, Yahoo Ad Free Mail accounts remove all graphical and text ads from your Yahoo Mail account, and your account will never expire due to inactivity. Yahoo Ad Free Mail is available for $50 per year. After you've created a Standard Yahoo Mail account, click the "Settings" gear icon in Yahoo Mail, "Ad Free Mail" and then "Remove Ads Now!" Enter your payment and billing information into the Yahoo Wallet page and then click "I Agree, Place Order" to finish signing up.
Yahoo Business Email
Yahoo Business Email accounts let you choose a custom domain name for your email address as well as comprehensive website customization. For example, YOURUSERNAME@YOURDOMAIN.COM. The Custom Mailbox plan is available for $35 per year and includes one email address, while the Business Email plan includes 10 email addresses for $10 per month with a $25 setup fee (link in Resources). Both plans support POP mail protocol, website customization, email security, multiple accounts and 24-hour customer service. You can also transfer or use an existing domain with your Yahoo Business Email account.
Yahoo Mail Features
Yahoo Mail accounts support 1TB of storage and 20MB attachments. After you create your account, access your email by signing in to Yahoo Mail from any Web browser (link in Resources). Click "Compose" to draft a new message. To access your settings, click the "Settings" gear icon and then "Settings." To add extra email addresses to your account to differentiate between your identities and keep your primary Yahoo account private, click "Accounts" and then "Create an Extra Email Address." When you compose a message, click "From" and then select the account you wish to send from.
Photo Credits
photo_camera

Jon Feingersh/Blend Images/Getty Images