Is Roaming Free With Verizon?
by Kimberly Turtenwald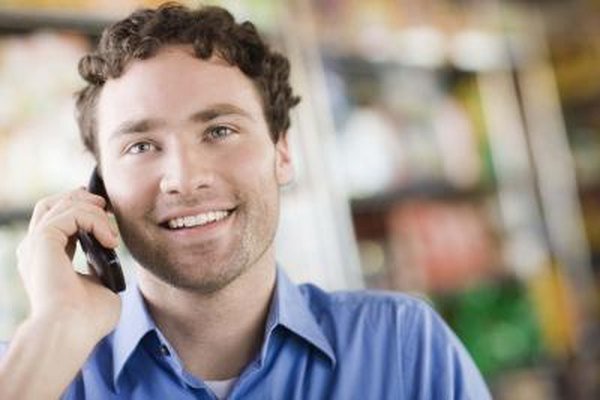 Verizon Wireless is one of the top two cell phone providers in the United States. Because it is one of the most popular, customers are interested to know what kind of features make the service preferable over the others. Roaming charges is one of the features that customers, especially those who travel, are interested in.
National Plans
Many of the Verizon Wireless plans offer no roaming charges domestically. This means that if you make calls from anywhere within the United States, you are not charged roaming charges. As long as you are able to receive a signal, you can make calls without worrying about accruing any other charges. These plans also feature unlimited long distance, which makes them good options if you have family that lives far away or you travel often.
Nationwide Plus
Verizon Wireless also offers customers the option of including Canada or Mexico in their calling package. This allows customers to make free long distance calls to whichever country they choose, as well as domestically. For this plan, though, the free roaming is still only within the United States. If you travel to Canada or Mexico, you must pay the roaming charges applicable to each country. This plan is best suited for those who have family or friends in Canada or Mexico whom they call frequently.
Roaming Charges
If you take your Verizon Wireless phone out of the United States, you will pay roaming charges based upon the country to which you are traveling. At the time of publication, the roaming rates range from 69 cents to $2.89 per minute, depending on the country. For instance, calling from Canada or Puerto Rico costs 69 cents per minute, while calling from Mexico costs 99 cents per minute. Using your phone in countries such as Peru, the Philippines, Ukraine and Indonesia costs $2.89 per minute in roaming charges. Check with Verizon Wireless for the roaming rate for each country.
Text Messaging
Using the text messaging features on your Verizon Wireless phone also accrues roaming charges when you are traveling outside of the United States. Text messaging from the United States, Canada, the U.S. Virgin Islands and Puerto Rico cost your normal text messaging amount. If you travel outside of these locations, however, the cost of sending a text message is 50 cents and the cost of receiving one is 5 cents, as of the time of publication.
References
Photo Credits
photo_camera

Jupiterimages/Brand X Pictures/Getty Images