How to Find Out If My Husband Has an Internet Dating Profile
by Aaron Charles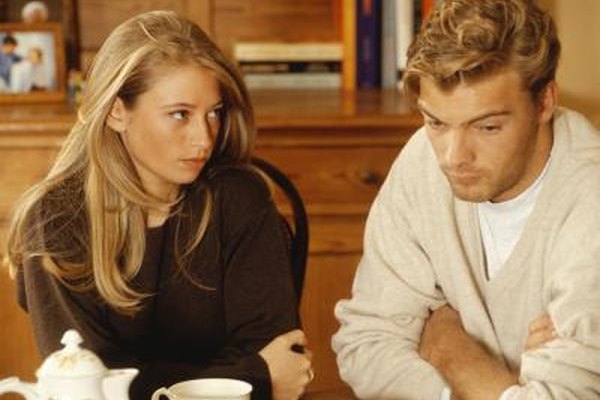 When dealing with a situation as sensitive as whether your husband is checking out other women online, it's important to remember that as of yet there's no bad news -- at least not in terms of infidelity on the Web. Granted, you obviously have your suspicions. There are some steps you can take to determine whether your husband has established any Internet dating profiles. But be aware that investigating your husband's Internet habits could damage the trust between you if it turns out he is innocent.
1
Search for your husband's personal details and photo among different online dating sites. Check sites such as Match.com, eHarmony, Zoosk and ChristianMingle. Search for specific details such as your husband's age, height, weight and location to see if you can locate his profile. Most likely he's not using his real name, but, if he does have a profile, he might not hide these other details about himself.
2
Catch him in the act. Observe at what times your husband uses his computer, especially when he uses it away from you, perhaps late at night. Wait for a moment when he leaves his computer to go into another room. Then go to his computer and see what he's looking at. Click the "Back" button to see what previous websites he's visited. If he's been using that time to access his dating profile, you'll find it.
3
Check his Web history. Go to his computer when he's not around it and open his Web browser, which might be Internet Explorer, Firefox or Chrome, and click on "History" in the menu bar. This will show you a listing of websites he's visited recently. Look for dating websites. If you see that he has multiple browsers on his computer, check the history for all of them. If you don't see any dating websites listed, that could be a good sign. But be aware that he could have erased the browser history.
4
Check his emails. Dating websites typically will send emails to people once they set up a profile and will also send periodic email updates. Access your husband's computer and try to access his email account. You might not know his password, but you still might be able to access his account if he didn't sign out the last time he used it. Look for emails from dating websites, and consider opening only those emails that you find suspicious. Opening other emails could violate the privacy of those who sent innocent emails to your husband.
5
Check credit card bills, bank statements and check registers. Some dating websites cost money, so if your husband has an online profile on one of these sites, then most likely you'll find a charge listed in one of his accounts. If you have a shared account this shouldn't be difficult. But if he has his own checking account or a business account, it might take a little more digging. If you can't find paper bank statements, see if you can access them online.
Photo Credits
photo_camera

David De Lossy/Photodisc/Getty Images