How to Connect an iPod to Any iTunes
by Andrew Smith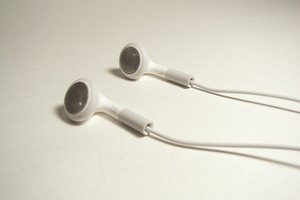 Syncing an iPod with a different iTunes account will result in everything being deleted from that player if your iPod automatically syncs with the iTunes software. This can be a problem if several different people in your home own an iPod and want to sync all of those iPods with different iTunes accounts. In order to avoid running into any complications, you will need to use the iTunes program to change how your iPod syncs with different computers.
Connect the iPod to any one of the computer's USB ports via an Apple USB cable.
Open iTunes on the computer.
Click the name of the connected iPod, which is located underneath the "Devices" menu in the left iTunes column.
Click the "Summary" tab that is found at the top of iTunes.
Click inside of the "Manually manage music and videos" box positioned in the middle of iTunes.
Click the "Apply" button that's positioned near the bottom of iTunes. You will now be able to safely connect the iPod to any iTunes.
Tip
Even if you use the method listed above, your iPod will only be able to contain iTunes-purchased videos and songs from five different iTunes accounts. This does not apply to content not purchased from the iTunes store.
Photo Credits
photo_camera ear buds image by Darrell Sharpe from Fotolia.com
Article Feedback
Click here to provide feedback on this article