How to Add Users on an iMac
by Gabriele Sturmer
; Updated February 09, 2017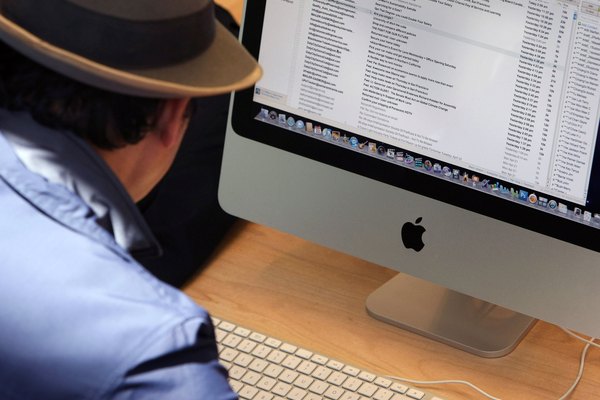 Mac OS X Mavericks lets administrators add several types of users. This includes limited users who can only access shared files or are restricted by parental controls, standard users who can edit their own settings and install programs, and administrators who have full control. After adding a user to your iMac, you can set the account's Apple ID, enable password resetting and configure your Mac to log in with the new account automatically, if desired.
Right-click the "System Preferences" dock icon and choose "Users & Groups."
Click on the golden padlock button if the window notes that it needs to be clicked for you to make changes. Enter your administrator login details and click "Unlock."
Click the "+" button beneath the existing user list to add a new user account.
Click the "New Account" drop-down menu to select the type of account you want the user to have, such as a standard, administrator, controlled or sharing-only.
Type the user's full name. If you don't want to use the account name that Mac OS X generates from the full name, type the desired user account name in the box below. Type the desired user account password twice and then type a password hint, if desired.
Click "Create User" to complete the account creation process.
Tip
If you want Mac OS X to automatically log in the new account when the OS boots, click "Login Options" in Users & Groups and then click the "Automatic Login" drop-down menu to select the account name.

After you create an account, select the account in Users & Groups to get options to set the user's Apple ID, allow him to reset his password and enable parental controls. You can also click the "Allow User to Administer This Computer" option to give an existing standard account administrative privileges.
Tip
You're not required to enter a password for the new account, but it puts the account at risk if you do not set one.
Photo Credits
photo_camera

Justin Sullivan/Getty Images News/Getty Images