How to Download Maps to Micro SD Card for Garmin Device
by Terry Parker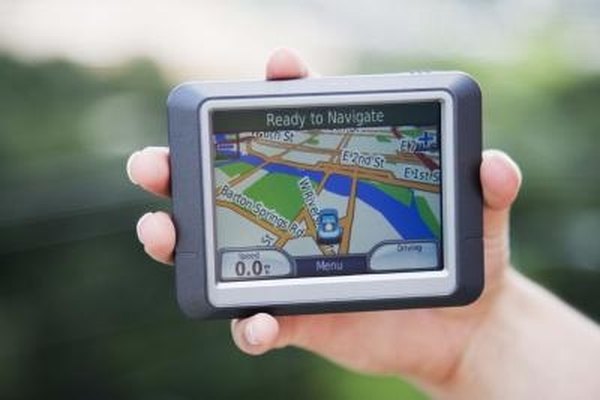 Many Garmin GPS devices have microSD card slots that give the units extra storage capacity. Garmin GPS devices are shipped with a base map of the country where the units are sold. For other countries, or for detailed maps of trails, additional maps may be purchased from the Garmin online store. When you install these downloadable maps, you have the option of installing these maps to a microSD card installed on the device. However, the microSD card must have enough available space to accommodate the map installation.
1
Insert a microSD card into the Garmin GPS device card slot. The microSD card slot is located under a rubber cover on the side of most Garmin units. However, for some units, the microSD card slot is located under the battery. Check the owner's manual for your Garmin unit to determine where the microSD card slot is located.
2
Plug the Garmin GPS unit into a computer using the USB connector cable. The Garmin will register as a removable device in the operating system.
3
Click the Windows "Start" button and select "Computer." The Garmin will be listed as a removable device. Double-click the "Garmin" icon. The microSD card drive appears under the Garmin icon.
4
Right-click on the microSD card entry and click "Properties." Check the available space on the microSD card. You will only be able to install a downloadable map if the microSD card has enough available space to accommodate the installation.
5
Open a Web browser on the computer and navigate to the My Garmin site (see Resources).
6
Log in on the My Garmin site with your Garmin user ID and password.
7
Click the tab labeled "Manage Maps." The available maps for your device will be listed.
8
Click the "Download Map" icon for the desired map. The size of the map will be listed along with the description. Make sure that the microSD card contains enough available space to accommodate the map download.
9
Click the "Add to Device" option provided on the download receipt to send the downloadable map to the device. Click on the Garmin device. If the device is not shown as an option, click the "Find Device" button. The Communicator plugin will locate the connected GPS.
10
Click the link labeled "More Options." Click the "MicroSD Card" option to send the map to the microSD card on the device.
11
Click "Continue" and the Terms of Service agreement will open.
12
Click the "I Agree" option. The map will be downloaded and installed to the selected microSD card.
Photo Credits
photo_camera

Jupiterimages/Creatas/Getty Images