How to Disguise Your Cell Phone Number When Calling Someone
by Keith Evans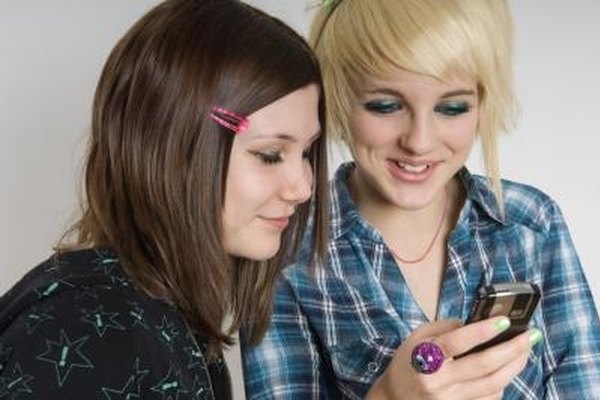 If you have ever had a need to keep your cell phone number private, you may have attempted several ways and experienced varying measures of success. Though you can ask your cell phone company to permanently block your number on all outgoing calls, there are a number of temporary measures you can take to disguise your cell phone number.
Block Your Number
1
Dial 67. You can temporarily block caller identification systems from displaying your number by dialing a special code when making a call. This standard code, 67 -- known as a Vertical Service Code -- prevents caller identification of your cell phone number.
2
Dial the number you want to call. After dialing the 67 Vertical Service Code, dial the number you wish to call before pressing any other buttons. If the number you want to call is 407-555-1234, for example, the display on your cell phone should read 674075551234.
3
Press "Talk." With the Vertical Service Code and telephone number entered, use your cell phone's "talk" button to place the call. When the other party receives your call, your cell phone number will display as "Blocked," "Unavailable" or "Private."
Use a Proxy
1
Download and install the Line2 smart phone application (see link in Resources). If you have a smart phone, you can also disguise your number by downloading and using a proxy application. There are a number of proxy applications you can use to disguise your cell phone number, but Line2 is available for both Android and iOS devices and is fairly simple to use. Visit the Google Play store or the Apple App Store, click "Search," and enter the search term "Line2." When the search result displays, download the Line2 application and install it.
2
Open the Line2 application. Once the Line2 app installs, you can open it directly from the notifications window on your Android device. If you use an iPhone, the App Store will automatically install the Line2 app in the first available space on your desktop. Scroll to the app and tap it to open.
3
Register for Line2. When you open the Line2 app for the first time, the software will prompt you to register for a Line2 account. Follow the prompts to provide the requested information, including your name, address and contact information. As part of the registration process, Line2 will ask you to select a new telephone number in the area code of your choice. The number you select will be the number that displays when you call someone through the Line2 proxy.
4
Place a call though the Line2 application. Once you complete your Line2 registration, the app will present a dial pad for making calls. When you make a call through this application, the number you selected during the registration process will display in place of your cell phone number.
Tips
check

There are a number of proxy services for both Android and iOS smart phone platforms. Some are free, and some require payment.

check

Some parties will not accept calls from blocked numbers, and you may receive a recording when you dial *67 before calling these parties.
Warnings
close

Some government agencies, like law enforcement offices and 911 services, will be able to find your cell phone number even if you dial *67. Do not attempt to disguise your cell phone number when calling these agencies.

close

Telephone harassment laws forbid disguising your cell phone number when making annoying or nuisance telephone calls. If you disguise your cell phone number, even through a proxy service, you may be subject to civil and criminal penalties if you make unwanted, obscene, harassing or nuisance telephone calls.
Photo Credits
photo_camera

Jupiterimages/Polka Dot/Getty Images