How to Create Free Brochures Online
by Missy J. Talbot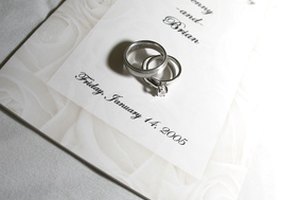 A brochure is a folder or flyer that you can give out to advertise your event, tell more information about your business or company, or talk about an issue or concern. You might make brochures for hundreds of reasons. If you want to make them for free, on the Internet, you can find sites that allow you to do this too. It is easy to make up your brochures online, as long as you have typed out information and pictures to upload.
1
Visit Mybrochuremaker.com. Click on "Get Started" in the lower left hand corner. The brochure maker will load onto your screen. Choose the type of brochure you want to make, including the size and the number of folds. Then, upload your photos or designs, and click on the pages to type in the boxes. When your brochure is finished, print it out and make copies of it.
2
Go to Hp.com and click on "Brochure Maker." Scroll through the list of brochures and choose one that is listed as free. Click on that type of brochure maker. Then, choose the type of brochure you want, including how many folds it should have and the size of the pages. Upload any typing you have and photos you would like to use, and print the brochure when you are finished.
3
Go to Mycreativeshop.com and click on "Try it now Free" at the bottom of the page. Read through their free trial rules, and if you agree, click on "Try It Now." You can design a brochure using typing and photos and designs, and then print it out. Be sure to follow the rules for the Free Trial, which might require you to pay a fee after a certain number of days unless you cancel.
References
Photo Credits
photo_camera wedding marriage ceremony program with ring image by Paul Retherford from Fotolia.com
Article Feedback
Click here to provide feedback on this article