How to Check AT&T Text Messages Online
by Benjamin Aries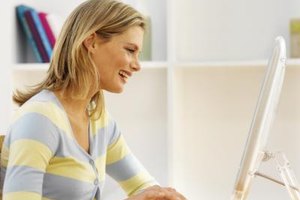 AT&T offers a variety of cell phone plans, many of which include text messaging. Sometimes you may be separated from your phone, but you will still want to see who is trying to contact you. Though AT&T does not allow the actual content of text messages to be viewed online, useful message details such as the date and time that a message was sent and details about the sender and recipient can be accessed from the AT&T website.
1
Access the "myAT&T" website. The web address is included in the "Resources" section of this article. Enter the username and password associated with the AT&T account, and click "Log In."
2
Locate the "Wireless" listing at the top of the page. Hover over this area to reveal several options. Click "Usage and Recent Activity."
3
Click the "Data usage details" link, which is located on the right side of the page. Review the overview of the data used during the last billing period.
4
Press the "Filter data usage by" link to narrow down the text messaging data. Click "Text / IM and Multimedia Messaging" to reveal additional details about the text messages sent and received.
Tip
check

A myAT&T; username and password are required to view text message usage details online. If these details do not exist, they can be quickly set up using the AT&T; website. Click "Register" on the AT&T; login page, or follow the link in the "Resources" section.
References
Photo Credits
photo_camera

Stockbyte/Stockbyte/Getty Images
Article Feedback
Click here to provide feedback on this article